2021 has been an energetic year for the Fineline team! From product innovation to celebrations, we're going to cover it all. Whilst it was a year full of hard work and constantly introducing new products, we had fun along the way.
Once the new year started, the team hit the ground running and began brainstorming the best products we could implement into our collections for the year. With the world coming back to somewhat normal, we decided to put forth our focus on takeout products.
Our 2021 timeline packed into one blog:
January
Our first product launch of the year was the Compostable Square Bottom Bowls & Lids. We were confident our customers would love this new concept and who doesn't love a bowl that fits perfectly in the palm of your hand while on-the-go?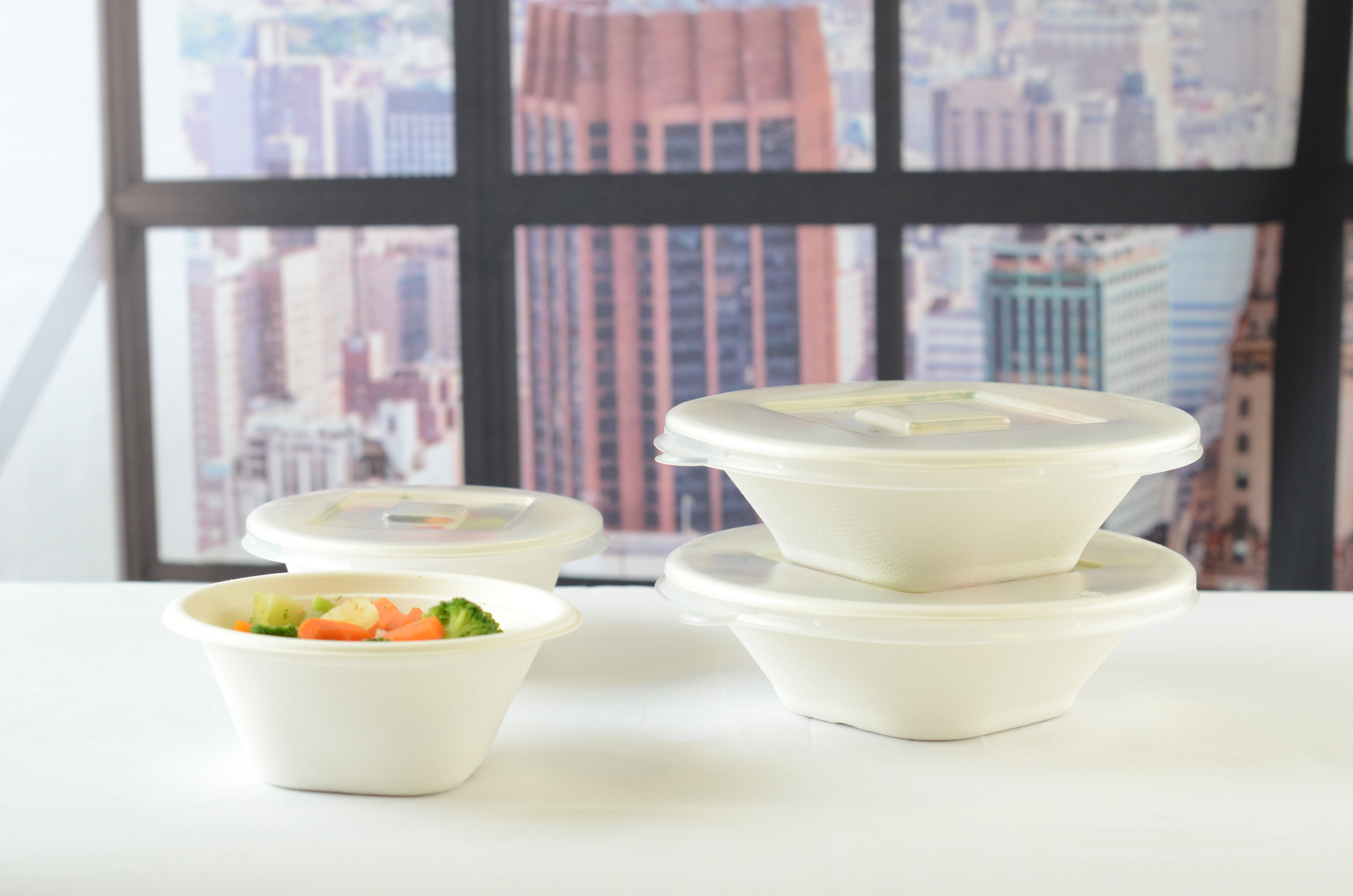 April
Game changer! In April we implemented the Bagasse Cup Carrier Tray into our Conserveware collection. A product we knew would be successful because of it's use for every day takeout services. The lightweight, recyclable, and highly durable cup carrier tray was a launch we were excited to share with the public after popular demand. Not to mention, the Marketing team had a blast brainstorming and executing some high-quality photography!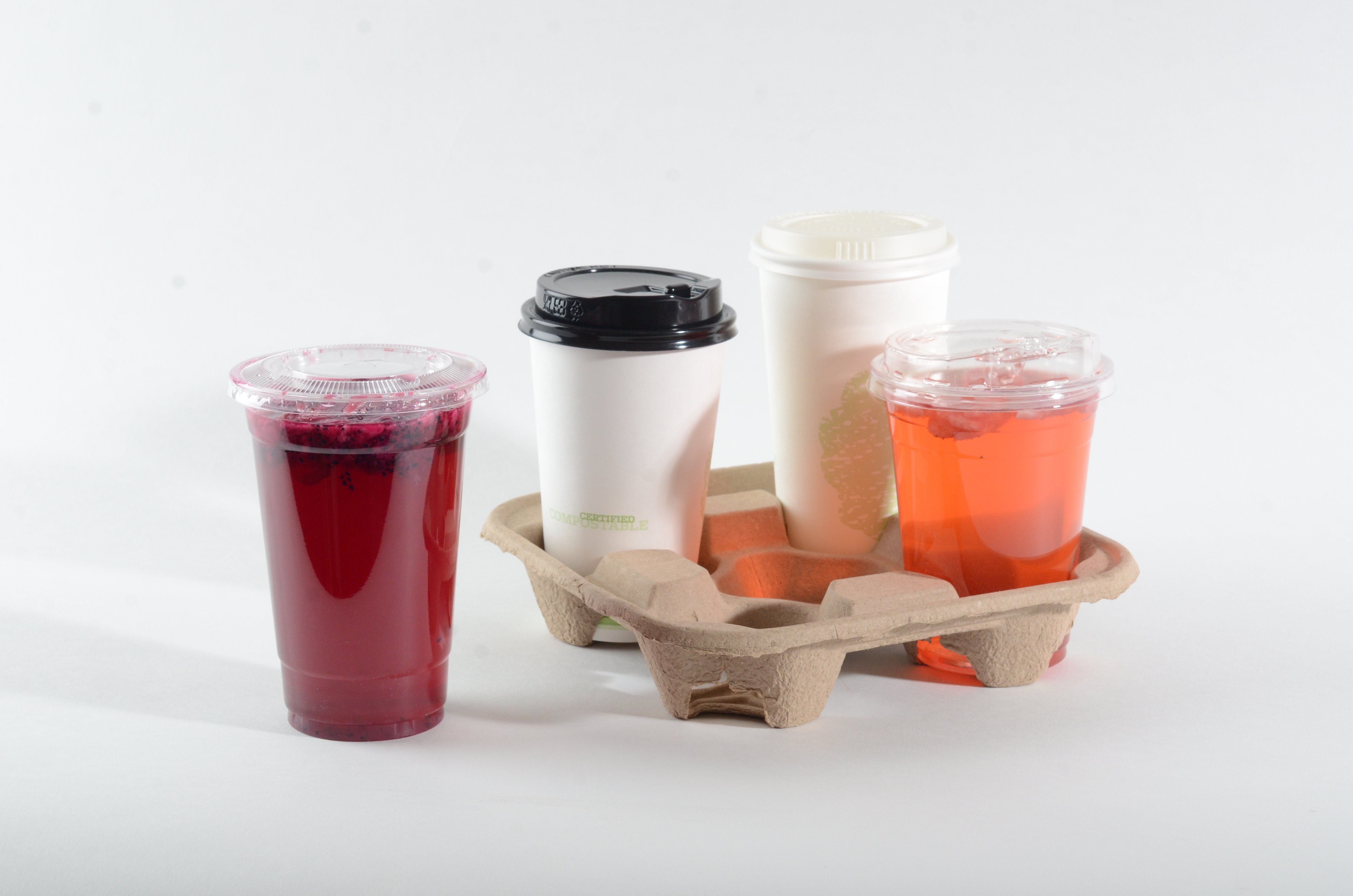 July
Happy July 4th! What an incredible month this was. We held the annual July 4th party at Fineline Settings New York office with some tasty cuisine and raffle gifts for the team. This is one of our favorite celebrations because we go all out and take extended time to chat and eat with our colleagues.
We laughed, we ate, and we won raffle prizes!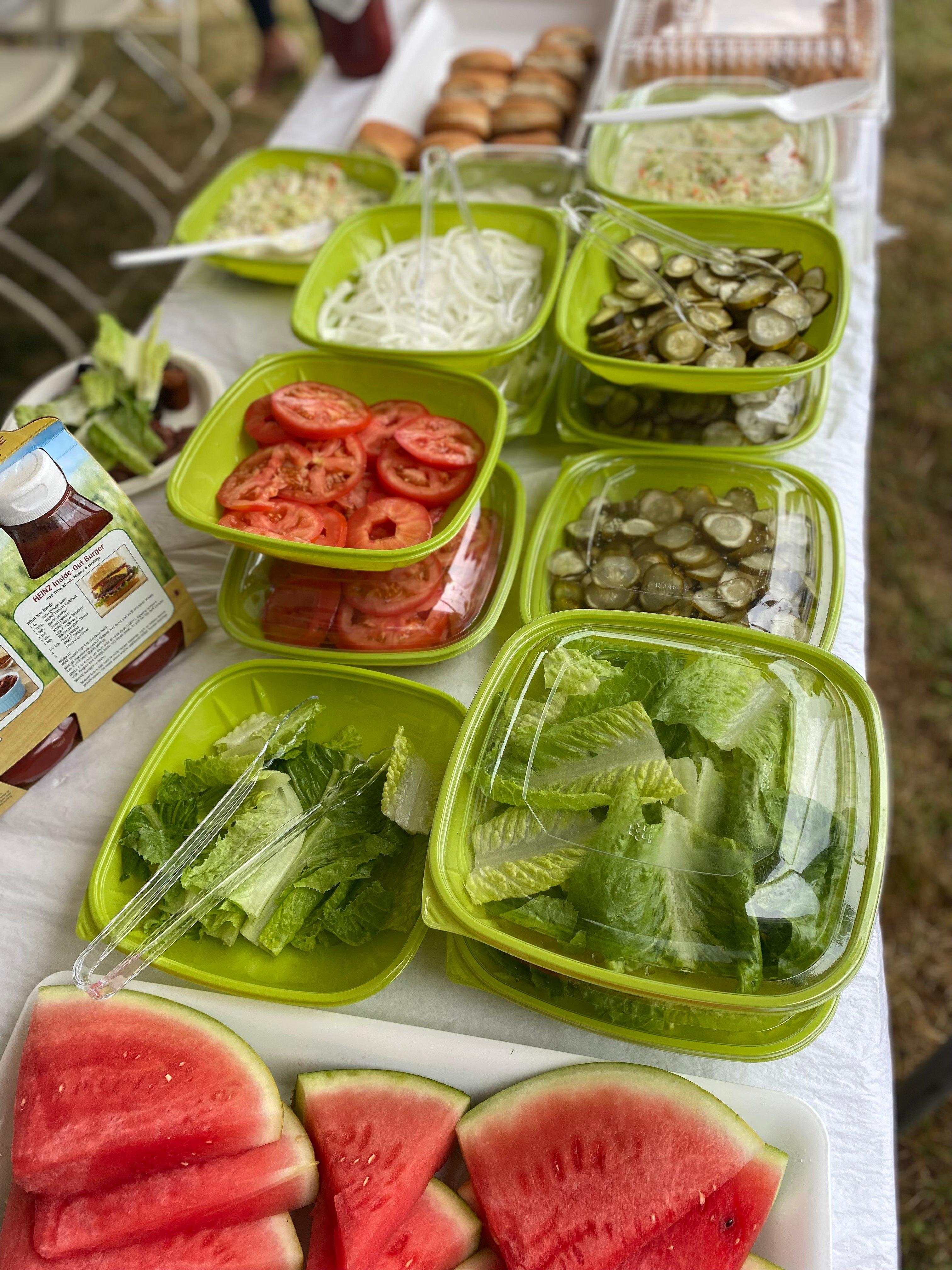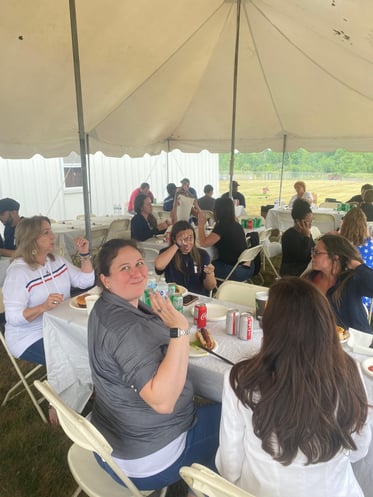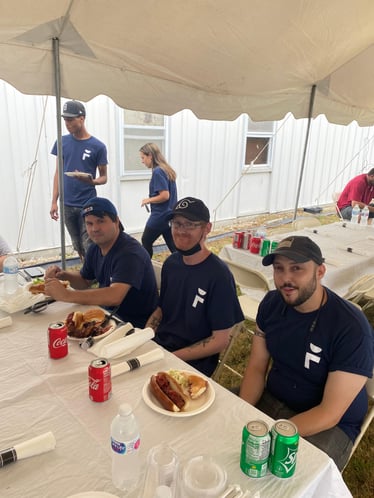 August
Ah, August. The end-ish to summer weather and the beginning to fall, when people order takeout/delivery from the comfort of their home. We added a variety of heavyweight polypropylene individually wrapped cutlery options to our Reform Collection. After popular demand for many of our other cutlery options, we knew adding these new items into our product collection would be a big hit!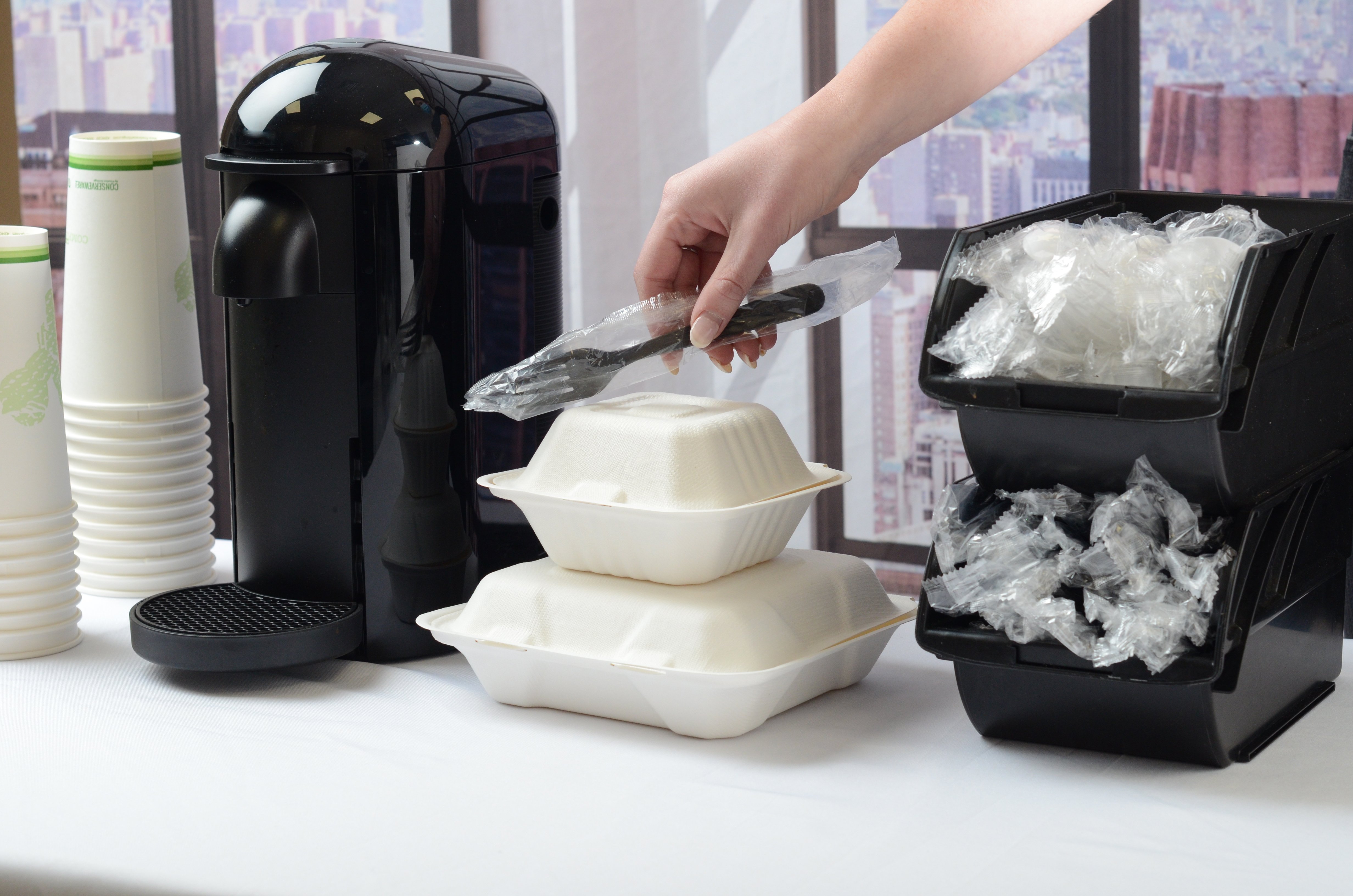 September
September was a very busy month because we were preparing for office closure to celebrate Rosh Hashanah, Yom Kippur, and Sukkot!
One of our favorite launches was the juice bottles! A different but smart approach to focus on the sector of healthy lifestyles. Available in 12 & 16 oz sizes, the square shaped bottles are a new product we are very proud of launching. We conducted market based research to determine the uniqueness of this product compared to others and then....a photoshoot! The tamper-event bottle caps (available in green, white, and black) are also a major advancement for our collection.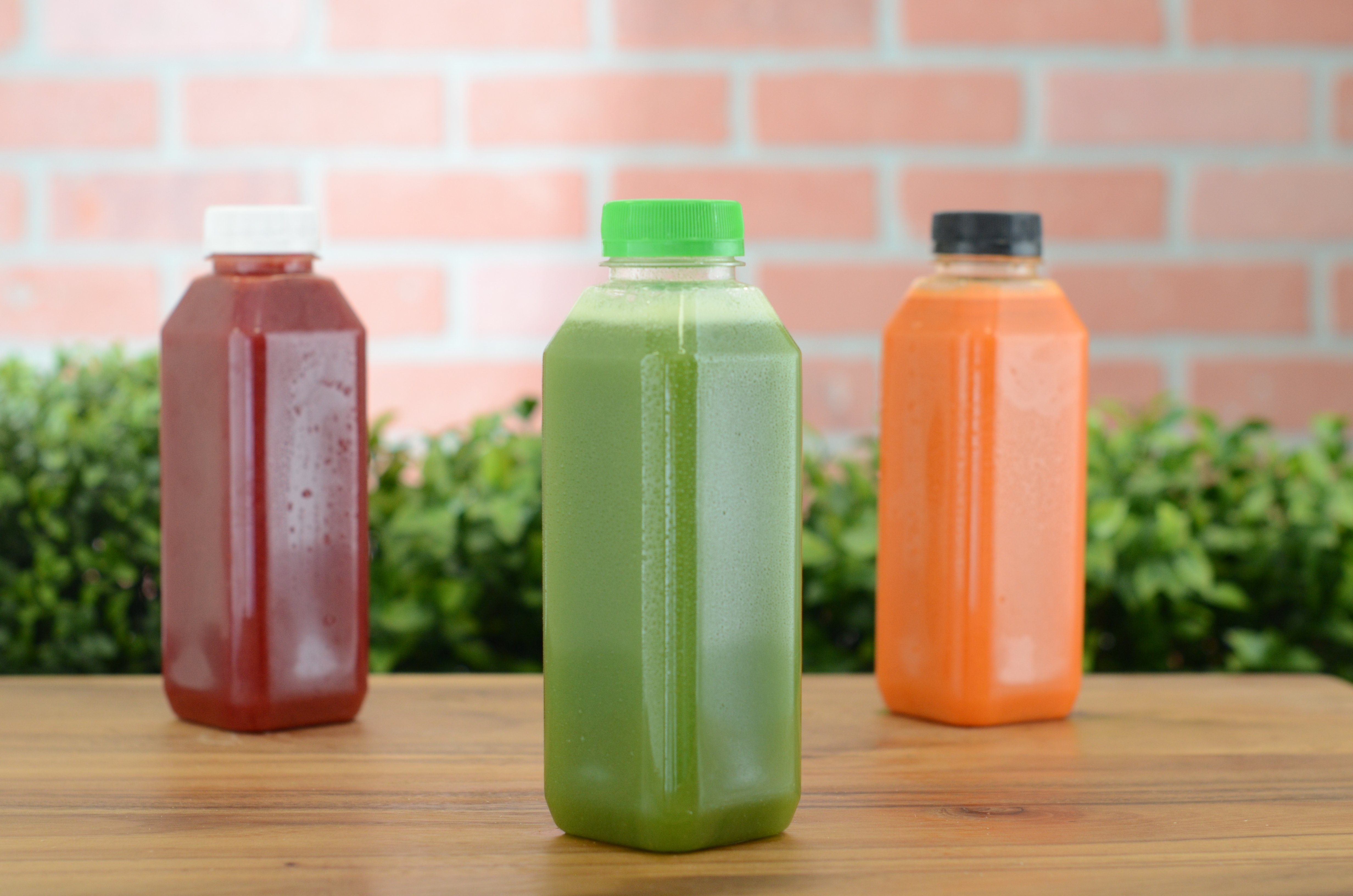 October
October! Back in office and ready to serve our customers as well as release some new innovative products. We welcomed the Microwavable Polypropylene 50 Oz Round Bowl & Round Bowl Insert. We had fun with this photoshoot and were looking forward to announcing this welcomed addition to the Reform Collection.
Halloween rolled around and we participated in an office wide pot-luck. Some of us dressed up as a team whilst others chose to be themselves – the best costume! The team started with breakfast and ended with dessert so everyone was in a food coma by the end of the day. Celebrations at Fineline are very important to us because we come together and take a break from our busy schedules.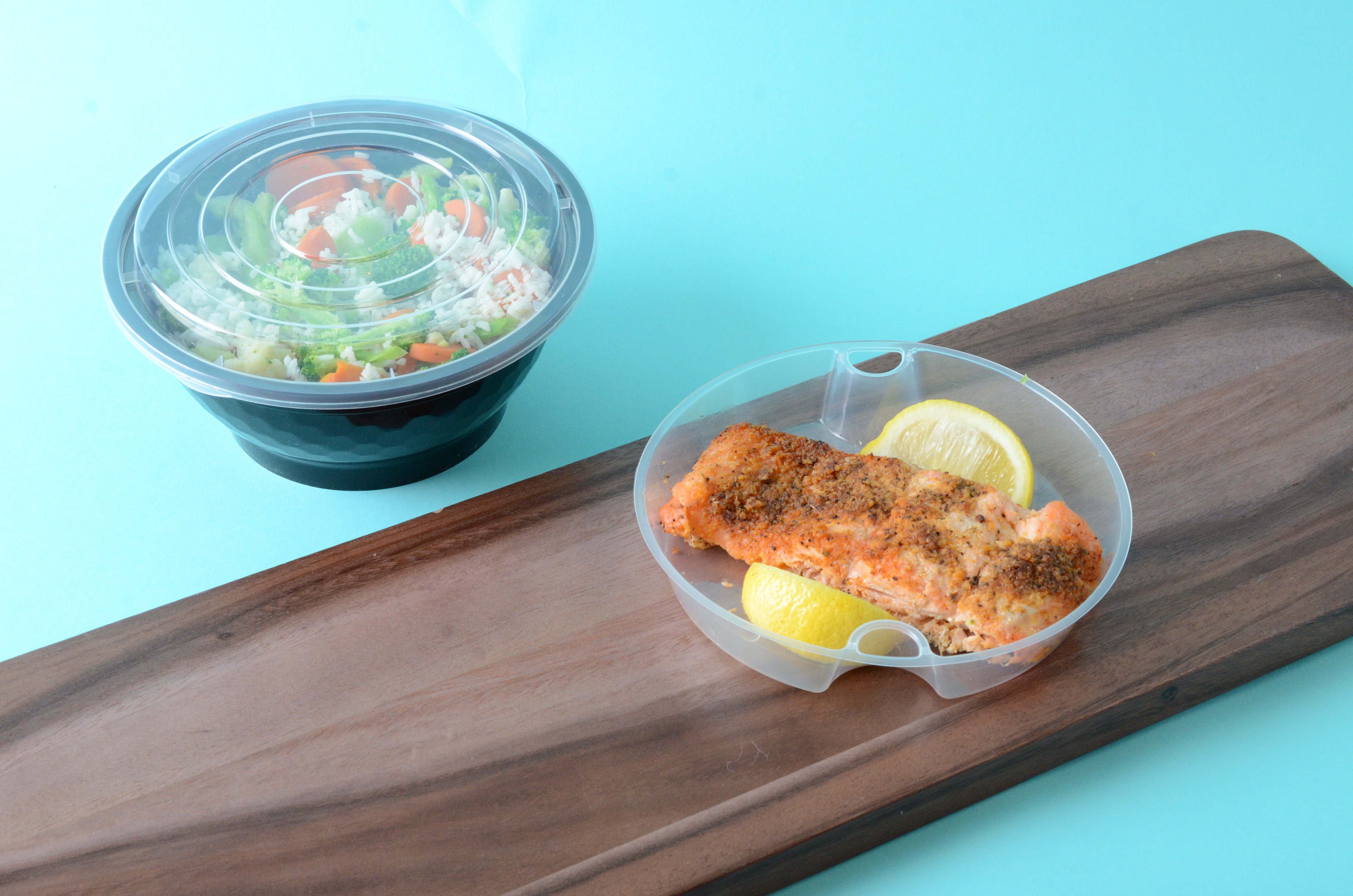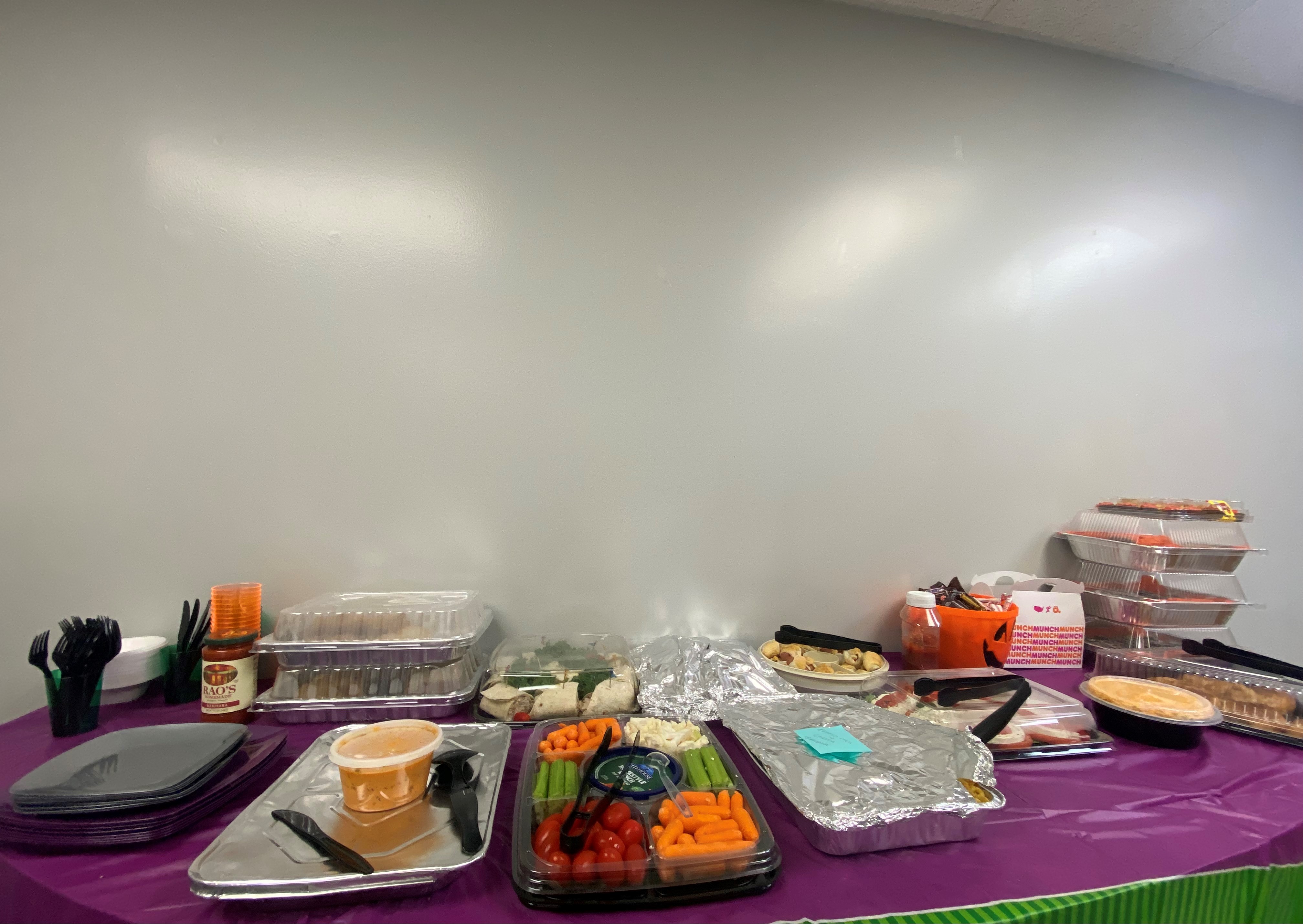 November
Thanksgiving! We expressed our gratitude and ordered lunch for the office employees. Everyone gathered for a bit to discuss our upcoming Thanksgiving plans and we enjoyed a few slices of pizza together prior to the office closure.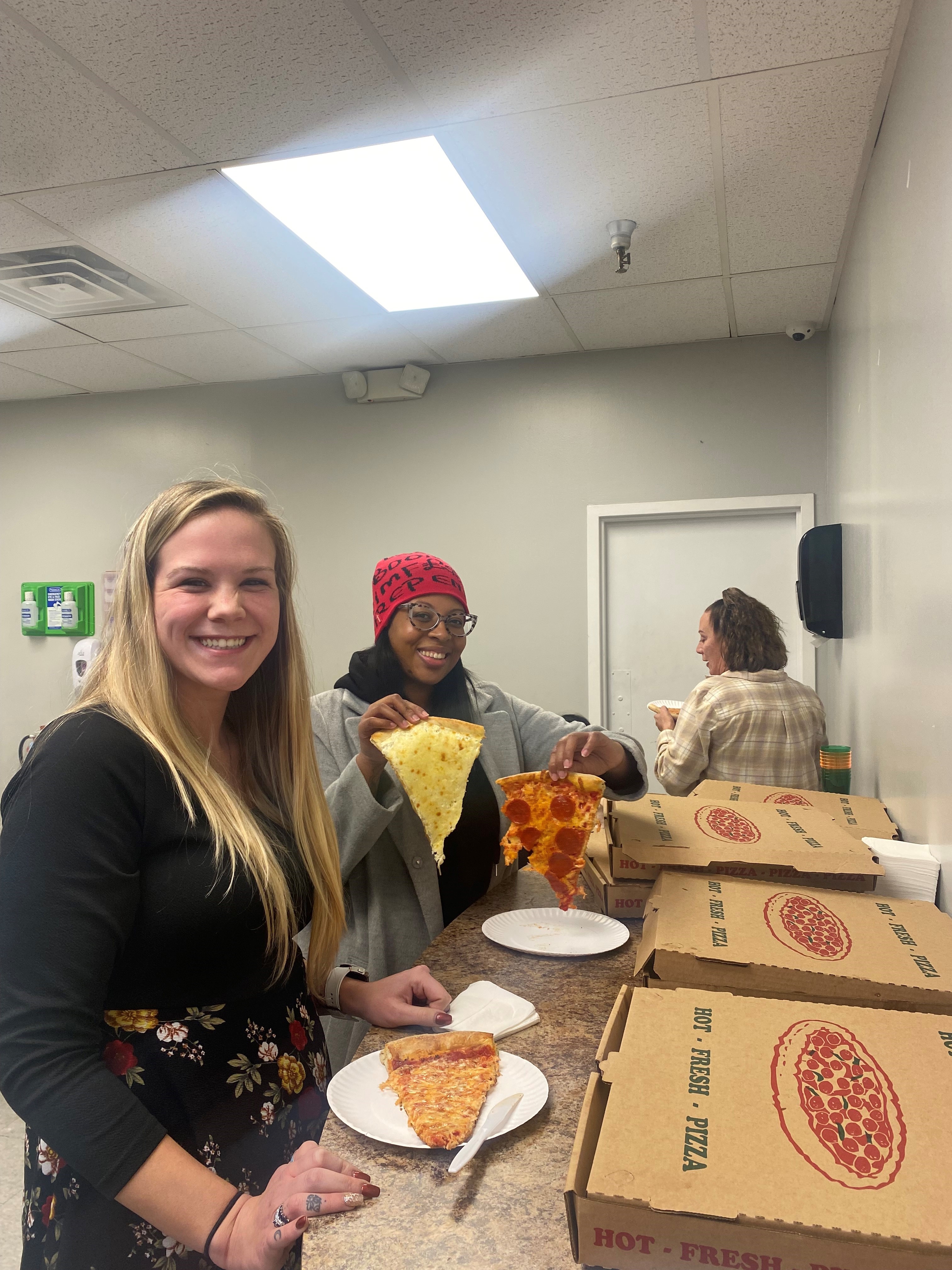 December
December has been a month filled with a ton of new projects and planning for our annual Secret Buddy party!
From breakfast, to catered lunch and dessert, we enjoyed it all while exchanging gifts. This is one of our favorite events that we participate in because we get to take some time off to regroup and connect with each other after a busy year, not to mention, who doesn't love gift exchanges and delicious food?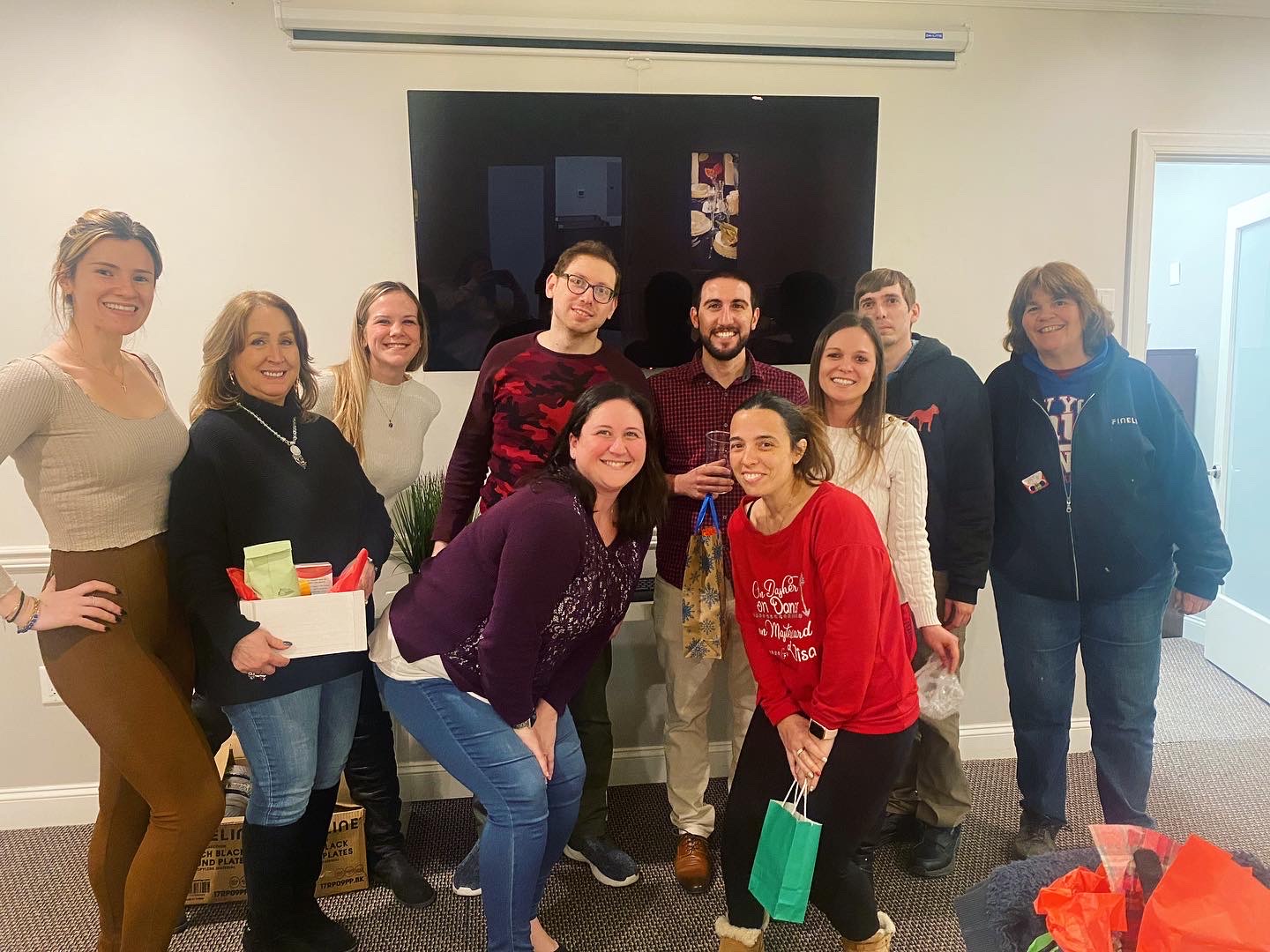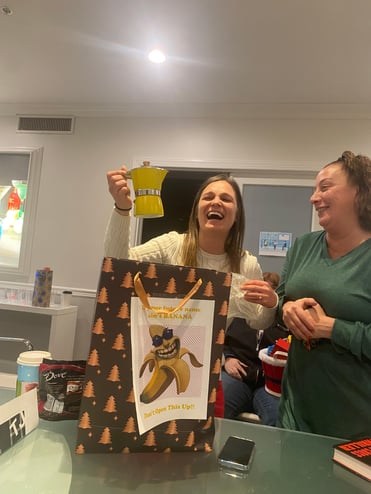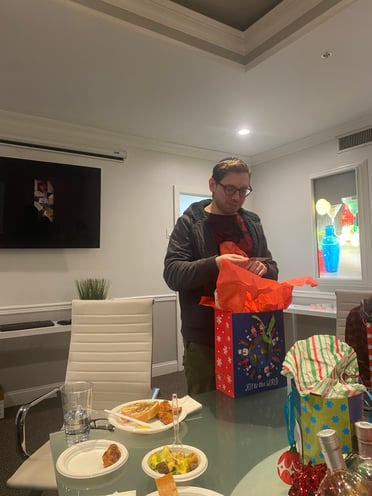 2021 was a whirlwind of projects, product launches, and company events that we enjoyed throughout the process. It was a busy year for us, and we cannot wait to see what 2022 has in store for our company and customers!