CINCO DE MAYO is a holiday in honor of the two thousand loyal Mexican-born and mix-ancestry men who, under the command of General Ignacio Zaragoza, defended the small town of Puebla de Los Angeles from six thousand invading forces under the command of Napoleon Bonaparte in 1862.
A man name Benito Juárez came into the role of president of a financially crippled Mexico during the mid-1800s. Due to the ruined fiscal standing that the nation was in, Juárez was forced to default on the debts owed to several European governments.
While Britain and Spain came to a peaceful resolution after negotiations with Mexico, France (specifically Napoleon) sought to utilize this opportunity to seize control of territory in the name of Bonaparte's growing empire.
On May 5th, 1862 two thousand men devoted to Juárez fought against six thousand French soldiers from early morning to dusk. The French forces receded, having lost almost five hundred of their soldiers; while the defending army of Puebla de Los Angeles lost fewer than one hundred of their own men. This victory over the invading French became symbolic to the people of Mexico, and a source of great celebration!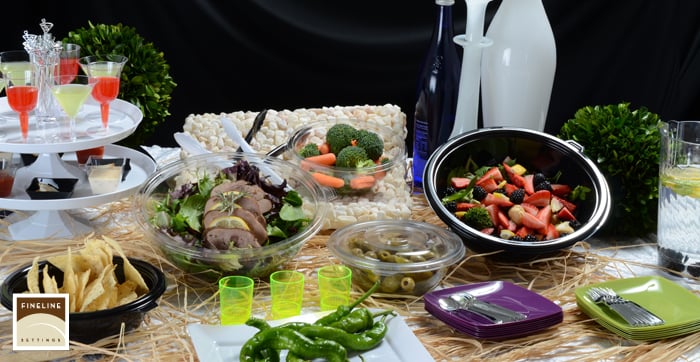 With our little historical synopsis at its end, it's time to start planning your own Cinco de Mayo gala! While this holiday is primarily observed by the people of Puebla with: military parades, battle reenactments, and more, that doesn't mean that you and your friends can't take advantage of this magnificent weather and throw a fabulous Cinco de Mayo party of your own… with the added back-up of Fineline Settings, of course!
CINCO DE MAYO IS SYNONYMOUS WITH FABULOUS FUN

and daring drinks! With that in mind, take your Margarita to new heights with our

FLAIRWARE 12 OZ. MARGARITA GLASS

. This charming and highly-durable drink apparatus comes in both green and clear stem styles to dress and impress at your May 5th event!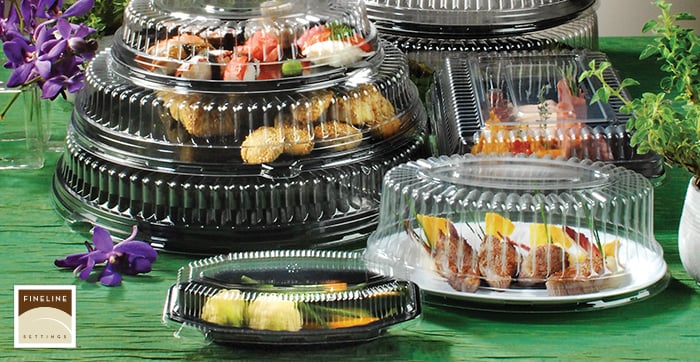 MIX UP THE BALMY ALMOST-SUMMER NIGHT

with our tried and true

QUENCHERS 7 OZ, 10 OZ, and 14 OZ. SHAKERS

! In five festive colors, our fully-recyclable beverage shakers will have your guests dancing and celebrating throughout the night! Don't forget to take a shot with our

NEON SHOOTERS

, or blast off to new heights with our

NEON BLASTERS

!
REGARDLESS OF WHAT YOU POUR UP

, make sure our

SUPER SIPS

collection is invited to your party! With

DRINK CUP

sizes ranging from 8 oz. to 32 oz.; three unique

DESSERT CUP

styles; and numerous easy-match

FLAT, DOME AND HOLE-LESS LID

styles, you'll be sure to sip up a smile that will last until Cinco de Mayo 2016!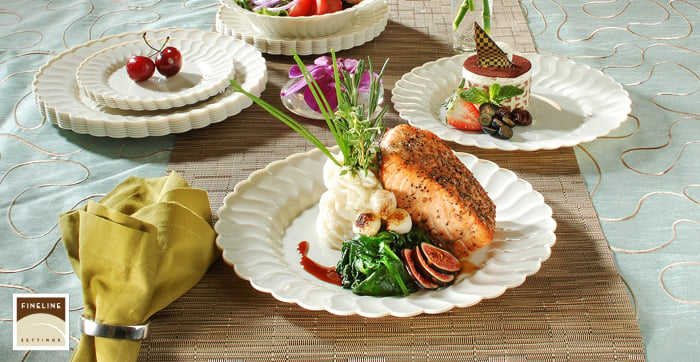 Make sure you take a look at this weeks…
FLS CINCO DE MAYO TOP "PIN-IT" LIST!
For all of the awesome pins we've collected to help make your Cinco de Mayo preparations fun and easy!
FINELINE SETTINGS hopes your Cinco de Mayo celebrations are safe, fun and fabulous! Be sure to let us know how our products helped you celebrate with success!
Que Tenga un Buen Día!