Roses are red
Violets are blue
No matter your table,
Fineline has the setting for you!
… See, even we're in the spirit!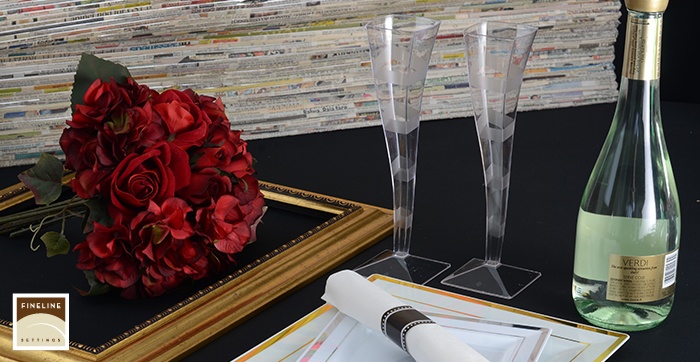 Grab your sweethearts, Valentine's Day is on its way! Whether you plan on hosting a big bash, or a table for two, our products will highlight the romance of any event that you have in store!
Serve your special someone with the confidence of Fineline fashion, and the ease of each and every product being fully recyclable or disposable!
Whether you're serving with our Silver Secrets Utensils, dining on one of our new Solid Square Dinner Plates, or dabbing the corners of your mouth with our Linen-like Rolled Napkin and Cutlery Combo, our products will have your bases covered so you can focus on those you love without the worry of dirty dishes!
If you're looking for some inspiration, then take a look at a few of our favorite V-Day collections.
FLAIRWARE is our most romantic and classic collection. With its soft edges and flaired design, no matter whether your dining from a plate or toasting champagne in a flute, this collection will highten the occassion and delight your special someone!
GOLDEN SECRETS is, without a doubt, our most luxurious cutlery innovation to date. With its glinting, spotless finish, your sweetheart will be mesmerized by the lengths you've gone to make their day so magical!
TINY TEMPTATIONS is the perfect partner to a light affair. Sweet and savory dishes of all kinds will shine when served on any of these unique and beautifully designed trays, bowls, barware, or utensils! Whether its strawberries or shrimp cocktail, our tinies will leave your hearts feeling full!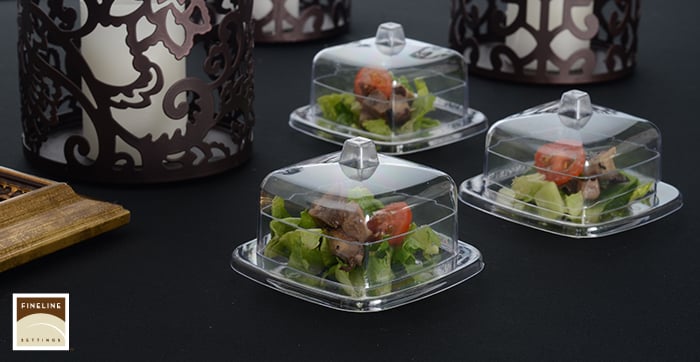 Now that you've got a little table inspiration to start you on your journey down lover's lane, let's take a moment to talk about what you're going to serve on our plate to your special someone!
If you're looking for some romantic menu ideas to make this Valentine's Day extra special, then look no further, we've collected an array of delicious and delightful recipe ideas to help bolster your romantic repertoire!
We hope your February 14th, will be full of love, health, and happiness! No matter who we are fortunate enough to share it with, we can never forget to let those who mean the most to us, know just how much we love them!
Happy Valentine's Days, from our family, to yours!