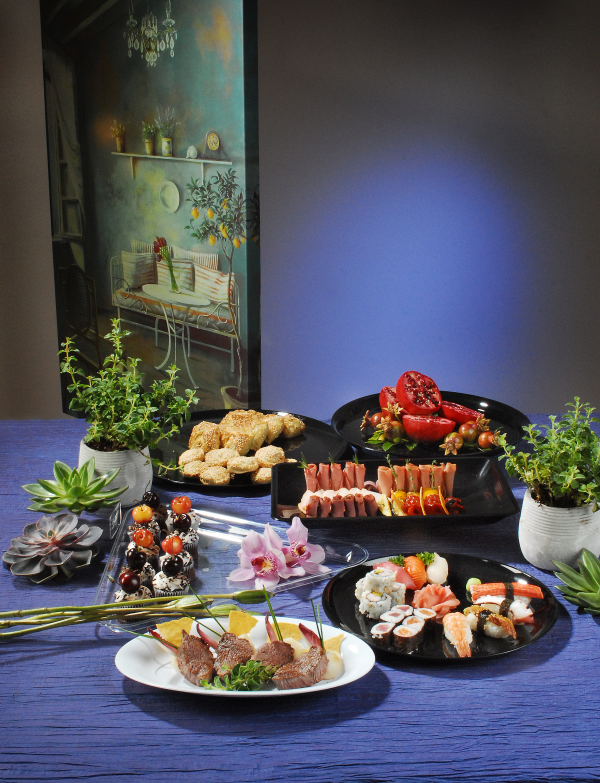 With the fast foodservice and catering business going pretty much on overdrive now before the holidays, have you ever given the thought of how you can increase your business efficiency to be able to serve quicker and make a better revenue?
Using disposable cater trays are a great way to start. Why use expensive trays to package your deli or catering foods, high quality polystyrene injection trays and bowls will go a long way without cracking or any other damage to the food or the tray for that matter. Match them up with great looking high dome PET lids and you have just saved yourself a whole lot of money and time thus enhancing the efficiency and profitability of your company.
Next you need to look into using disposable catering utensils, there are many great products in today's market that will help you work in your kitchen and your chef will love them as well, they come in different colors so you can match your other products, they are very sturdy so there is no worry of breakage of the products while dishing out the food, works great with hot food as well.
All these products are food graded, so no worries on the material used for the injected plastic polystyrene catering or foodservice utensils. If you prefer to buy them in bulk or even in retail packaging, they all come individually wrapped so they stay clean and you don't need to worry about dust or any other dirt getting on the products that stay in the box.
The bottom line is, you need to see how these products can earn you money and time, you will enhance the efficiency of your bran along with profitability.
Happy Holidays!