Catering to Catersource New Orleans 2019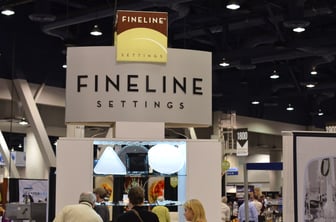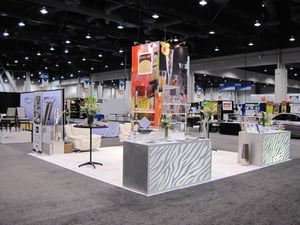 Certain times of the year Fineline Settings supports different industry venues to showcase packaging products and disposable table settings. As a manufacturer of all things catering, packaging, tableware, and cutlery, we work to highlight and celebrate YOUR style.
February 24-27, Fineline Settings will be at Catersource New Orleans 2019 kicking off Mardi Gras in style with a look at how we can help bring a little extra energy to your sales. Come to our booth and look for the colorful Quenchers line of products to fit your Mardi Gras themed event. In fact, we have cater trays for those King Cakes and lids to accommodate the baby and beads for easy transportation. OR get really fancy and make "Personal" King Cakes and package in our tiny domes or tiny trays & lids (you know for the teeny tiny baby and the itty bitty beads 😊).
Be on the LOOKOUT – We will be displaying our new sturdy paper straws for any beverage and compostable cutlery in bone, white, and black. ALSO we have new PETE lids for the bagasse products in the Conserveware category of packaging. In true Fineline approach, the straws and cutlery come individually uncovered for container handling or wrapped for sanitation and public access. (BTW the cutlery has a compostable stamp on the product for authenticity.) The lids for the bagasse products come dome or flat. If artistic flare is what you are looking for some lids have a scalloped edges helping set the tone for your creations. Those are just some of the new products we are launching for 2019.
At Fineline we believe our greatest asset is our workforce – so come meet us! We send our national sales team to facilitate, inform, & demo our products while learning and collaborating with chefs from around the world to keep up-to-date on new food trends and styles. We feel this united approach of learning and supplying is the one-stop-shop variety that helps fulfill your packaging vision for today and anticipate your packaging desires for tomorrow. Shows like Catersource New Orleans 2019 give you every opportunity to touch and see first-hand all the great new products available and reacquaint yourself with our most popular products.
Coming soon - Fineline Settings will be helping National Restaurant Association (NRA) Chicago 2019 celebrate 100 years May 18-21, 2019 at McCormick Place downtown Chicago, Il. Come over and network with Fineline Settings national sales team and celebrate in style at our booth.
We would love to see how YOU use Fineline Settings to CELEBRATE with STYLE. Always remember to tag us @finelinesettings
Visit us in New Orleans at Catersource 2019, Booth #437!