Classy, clear and couture, FINELINE is ready to reinvigorate your stemware collection with a crisp and refreshing new product line! With a Silhouette to leave your guests speechless, let us formally introduce you to our new…
RENAISSANCE CRISP STEMWARE COLLECTION
The Sleek Design of our Champagne Flute was painstakingly crafted to fulfill both your need for convenient, durable stemware, and bold, trend-setting style to make every toast tasteful!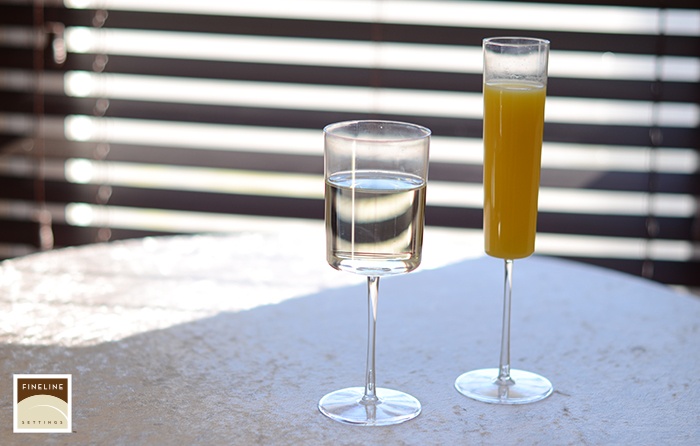 The Strong, but understated glamour of our Wine Glass will win over the wine connoisseurs in your life!
With that being said, take a look at some the other elegant features you can look forward to when you choose Renaissance Crisp!
BOLD, UNIQUE DESIGN

STABLE, BALANCED BASE

DURABLE, ATTRACTIVE STEM

PRISTINE CLARITY FROM TOP TO BOTTOM

A STATEMENT PIECE THAT CAN BOTH STAND ALONE AND COMPLIMENT ANY TABLESCAPE

MODERN, BUT TIMELESS

COMFORTABLE IN YOUR HAND

PERFECT FOR COCKTAIL HOUR & FORMAL TOASTS
Don't let these fashionistas fool you, they're molded with the highest quality Polystyrene for durable, dependable drink service with hyper clarity to help your favorite bubbly beverage sparkle. Summer is beginning to make its slow retreat, and soon the holidays will be upon us again; so why not decorate your tablescape with striking silhouettes and bold style?
We hope your summer has been awesome, and we can't wait to follow you into the rest of the holiday season!
HAVE A GREAT REST OF YOUR SUMMER!