Summer is here and everyone feels it in the air. We felt that we would like to instill the spirit of summer in each and everyone of our fans and customer the like, so we're starting off the summer season with some great free giveaways to you.
This week we start by giving away a free pack of our great Tiny Temptations - 4.25" x 2.3" Tiny Treasures - disposable appetizer dishes. 10 lucky US residents will receive a pack of 10 miniature disposable dishes that they can use for their next party. These are really great and unique products for every party starter. whether you're having a pool party or indoor party, this is just a great dish to serve your appetizer or signature cocktail foods. Finger foods go great as well. Click here to see the full details of this dish and more about our other fine Tiny Temptations collection.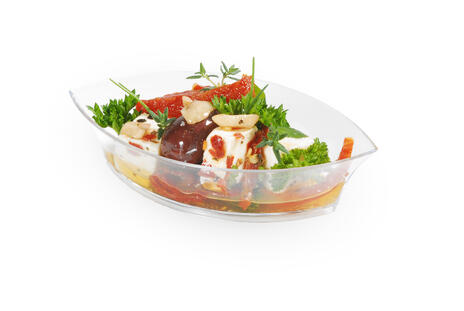 We know you'll love this free promotion and we're sure you'll enjoy your free pack of the Tiny Treasures as well, so enter to win today because this promotion ends 6/14/2012. Stay tuned and see what's next.
Have an idea what you would like us to give away or promote? Let us know by dropping us a note at marketing @ finelinesettings.com, we're all ears and listening to your great comments and suggestions.
Until then let's get ready for a great summer and party season!
Sol
Bloggers: Want to tell your readers about our giveaway and post this widget on your blog? It's easy, just follow this linkto get the embed code. All entries from the widget come to us.