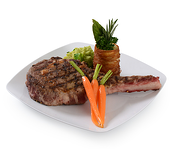 Hosting a meal can be a challenge. With every detail from the guest list to the menu, you want to impress. So what are you serving on? Bringing out your best plates isn't an option for larger groups, and for most occasions, it isn't necessary. At the same time, with all of the effort you've poured into your event, using run of the mill tableware or paper plates isn't appealing. Have you considered disposable plastic plates? Disposable plastic plates from Fineline Settings offer the convenience of disposables without compromising on quality, making the food that you serve look even better.
First Impressions Count!
First impressions are important, and when guests are presented with their meal, they aren't just looking at the food – they will see the plate behind it. Using fine disposable plates will embellish the attractiveness of any course, while reinforcing your sense of style. With a variety of lines available from modern to classic, Fineline Settings has disposable plates to match your theme and décor, as well as full lines of coordinating bowls, stemware, and servingware.
Visually Attractive from First Course to Last
With a planned event, everything should fit together. Take the same care with your table settings as with the menu. High quality disposable plates are available in sizes for every course, from appetizer to dessert. Using tableware from Fineline Settings, the stunning cuisine that you offer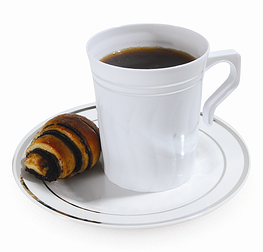 your guests won't be discredited by mismatched or unsuitable tableware. After the food has been eaten, the kitchen will remain spotless thanks to the convenience of disposable tableware, saving you hours of time.
Appealing Plates with Exclusive Quality
Disposable plates from Fineline Settings are not the same as the paper plates you might expect to see at a barbeque. Our plates and accompanying tableware are high quality, durable plastic pieces with innovative design. Available in a wide variety of styles, sizes, and colors, our disposable plate is appropriate for classic gatherings or contemporary get-togethers. We offer unique product lines that no other disposable tableware company can match, to make your next event perfect. Moreover, quality disposable plates will fit any planning budget. Contact us today to see how Fineline Settings can provide tableware that will make your food look even better at your next party.