As always, we had an unbelievable time in Vegas celebrating Catersource and chatting with YOU! There's nothing more inspiring than hearing your thoughts and feedback, and getting to show you, personally, some of our favorite new products! Our incredible Sale's team looks forward to this all year, and while we're sad it has come to an end... it just makes us all the more excited for next year! (yeah... we like to think ahead)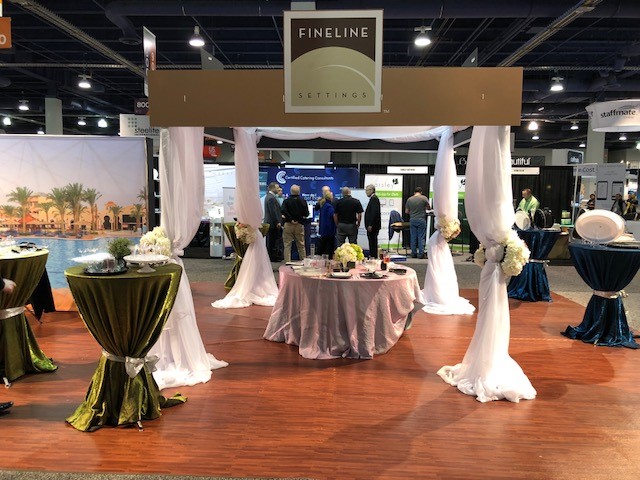 Here are some of our favorite shots we took from this year's booth, because they make us happy to remember our time with you!
Can't beat cool drinks and sweet treets served with our beautiful crystal-style products on display... YUM!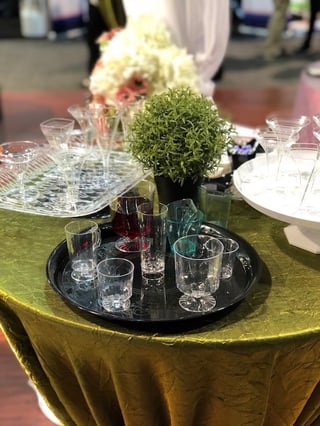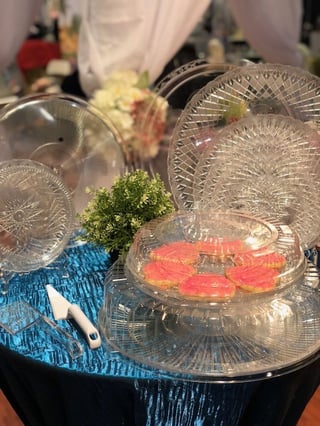 And here's a few shots of our hardworking Sales team, and our Marketing team member, Danielle, demonstrating that there's no better place than Vegas to show off some of our fabulous Barware (including our stylish new Black and White Renaissance Stemless Goblets)! Cheers!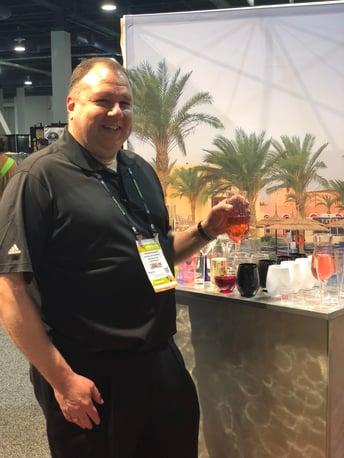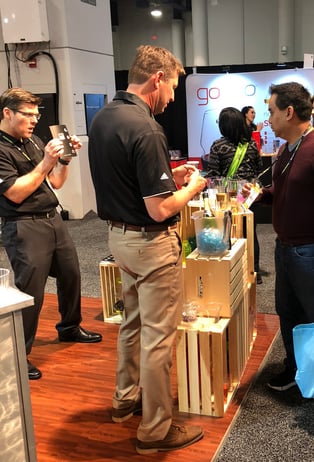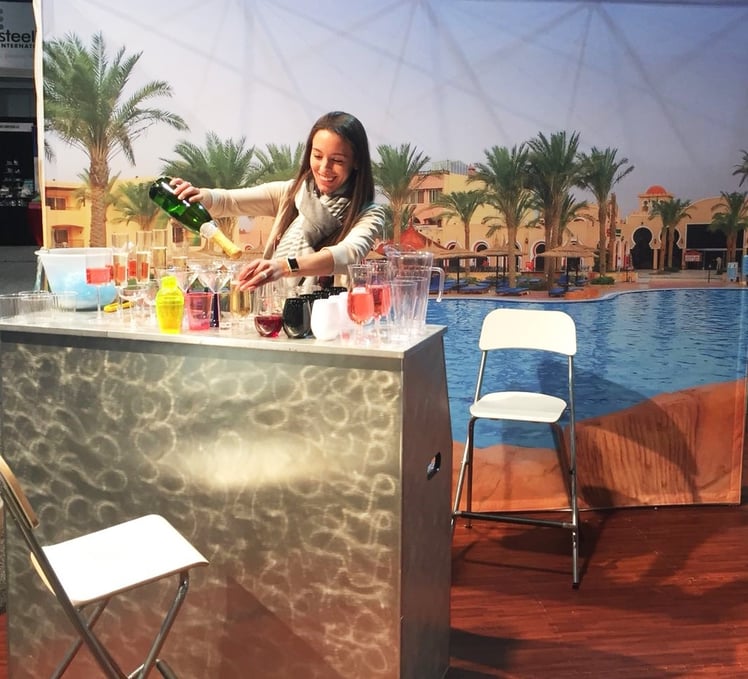 We hope you had a great time, and we wish you safe travels home to wherever that may be. It was an honor to share yet another Catersource Event with such talented, passionate people, and it inspires us to continue in supplying you with the highest quality caterware that will leave as much an unforgettable impression on your customers... as you all leave on us every day!
See You Next Year!