LABOR DAY IS CASUAL AND A DAY MEANT TO DO LITTLE MORE THAN JUST HAVE A GOOD TIME. Have a barbeque, go for a swim before fall starts to set in, and enjoy some good old R&R with the folks you like best! Thankfully, Fineline is here to take the stress of recipe researching and servingware statistics off of your shoulders, and neatly lay out an array of fun and fashionable options for your up-coming bash!
Our SAVVI SERVE and SUPER BOWL PLATES, BOWLS and servingware are an excellent outdoor armada engineered to deliver the most punch to your picnic, and will coordinate well with any summer décor you have up your sleeve.
Sip and toast with our new line of PET DRINKING AND DESSERT CUPS, SUPER SIPS! These durable, pliable drinking cups come in multiple sizes and have multiple lid styles to compliment every outdoor cheer without the looming danger of breakables!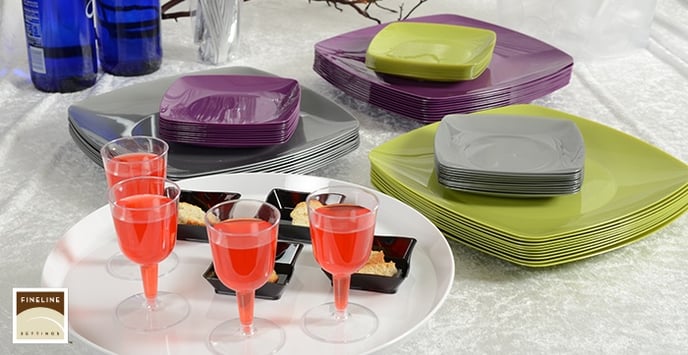 With this summer lineup ready and waiting, why don't we take a look at some awesome recipes and party ideas to join them at your picnic table this 2015 on our latest board…
---
2015 LABOR DAY TOP "PIN-IT!" LIST!
Follow Fineline Settings's board 2015 Labor Day "PIN-IT!" List! on Pinterest.
Some of these recipes have been pre-approved and tested by members of our staff at their own events, so we were extremely excited to share them with you and help keep your Labor Day menu, quick and delicious!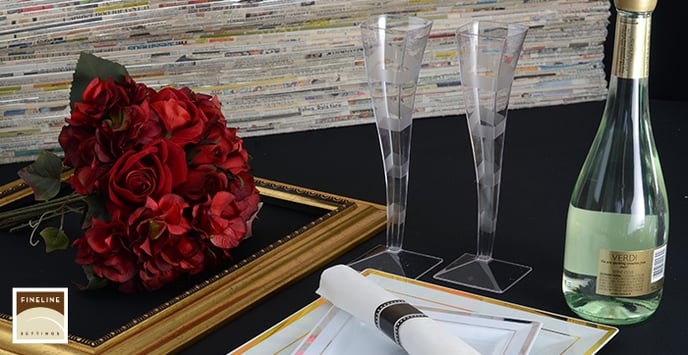 Oh, and did we mention easy? Because, with the convenience of our disposable products, clean-up is as quick and laborious as the closest recycle bin. That's right, when you're done, just toss our disposables away and worry no more! Or, throw a lid on it, and keep it safe and secure! Options are nice… very nice.
We hope your Labor Day is packed full of ABSOLUTELY NOTHING that involves unneeded stress or effort, and CHOCK FULL of awesome and fun!
Here are some blogs we previously wrote about Labor Day partying.
http://blog.finelinesettings.com/blog/bid/155601/Labor-Day-Weekend-with-great-Partyware
http://blog.finelinesettings.com/blog/lets-make-labor-day-labor-free
Cheers, friends!