It's that time of year when the weather might be cloying but you can keep cool with some of these flavorful fun beverages! From slushes, to smoothies, sangria- and pints, we've got a stylish drink-ware option to fit your every need! Why struggle and stress about the potential disasters brought about by transporting and serving in traditional glassware, when there is an alternative that combines all the elegance and beauty of glass with the efficiency, durability, and convenience of disposable stemware?
From cocktail-size, to a 35 oz Carafe, we've got the coolest collections for your summer get-together; and all with the modern convenience of completely recyclable Polystyrene, Polyethylene, Polypropylene, and more!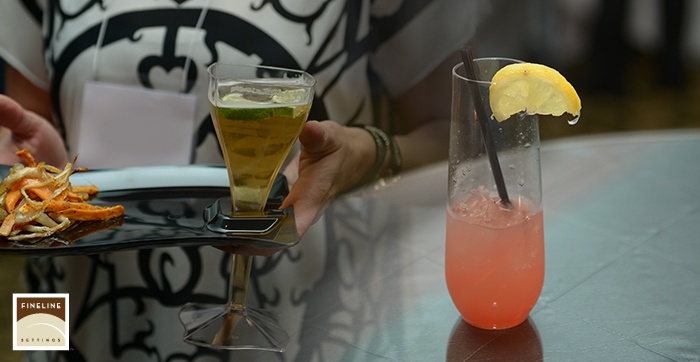 Check out these enticing options, and check off one less task on your to-do list:
… And more!
With all these choices, it's just another reason to look forward to a warm summer day! And because we know you're already riding the waves of a fast-paced summer, we wanted to make your day a bit easier by introducing you to a few fantastic drink recipes to cool your hot summer daze! With kid-friendly and adults-only recipes, we've pined and pinned board of drink ideas perfect for every palette!
Enjoy an extensive array of salivating summer spritzers to be used in our drinking cups on our…
With the sunshine bright and pool totally cool, add a bit of ease to the rest of your summer celebrations with any one of our Fineline selections! We hope the rest of your summer is sensational! And we'll be here every step of the way!