FINELINE SETTINGS believes that it is very important to honor and show reverence to all of the brave men and women who serve in our ARMED FORCES. With MEMORIAL DAY weekend upon us, there is no better opportunity than now to take the weekend ahead and spend quality time with your special serviceman or servicewoman, and show them just how much you appreciate all they have done!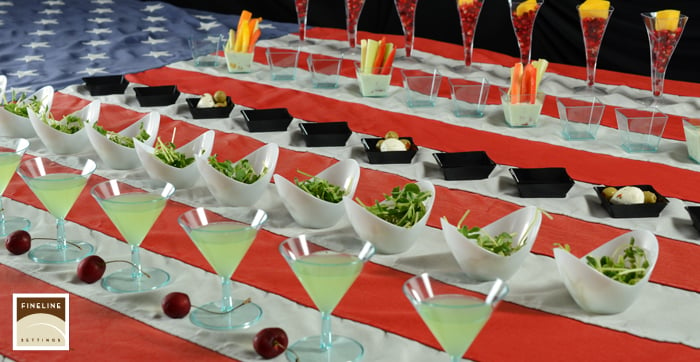 It is also that time of year where we take a moment of silence, and remember the brave men and women and their families, who made the ultimate sacrifice to keep their nation, and all of us who are fortunate enough to live in it, safe.
While there will never be enough words to express the gratitude Fineline Settings feels for ALL of the men and women who have served and continue to do so, we do want to help you make your memorial day not just special, but easy- so that you can spend more precious moments with those you love, or remember your loved ones who celebrate with you in spirit.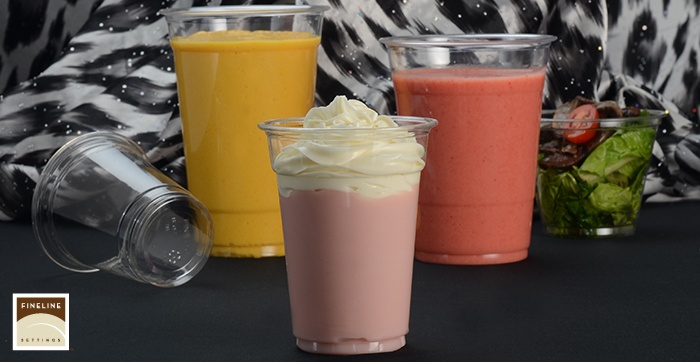 We've introduced our new SUPER SIPS collection with the knowledge that Memorial Day was the perfect occasion to take advantage of our wide variety of disposable PET Drinking Cups, Dessert Cups, and Lids for your outdoor extravaganzas this year. With the addition of this collection to your catering arsenal, your open-air serving and after-meal clean-up is made even easier.
You'll soon see that our Super Sips Drinking and Dessert Cups are the perfect companion to our classic SUPER BOWL collection, which has a new all-star of its own this year.
We're proud to introduce to you, our new PET 64 OZ. SERVING BOWL! This exceptional serving vessel is yet another thread of variety we've added to our ever expanding tapestry of elegant and diposable serving products to meet your needs. Not to mention, for your added convenience, our 80 oz PET LIDS fit both the 64 OZ AND the 80 OZ Serving Bowls!
With this dream team at your picnic table, you can spend more time doing what is really important, and wasting no time washing dishes. Use your hands to hold and hug those you love; not to scrub away the unnecessary mess that comes along with traditional entertaining tableware.
In our constant mission to assure your celebration presentation is easy AND excellent, we wouldn't have dreamed of forgetting to share with you another compilation of fantastic recipes we've found accross the wide-world of Pinterest in this weeks…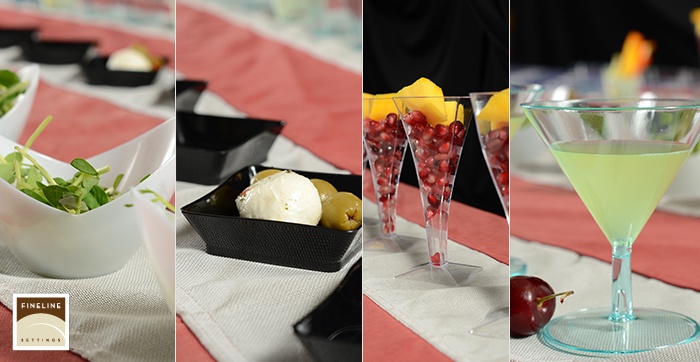 FLS Memorial Day 2015 Top "Pin-It!" List!
We hope that your MEMORIAL DAY weekend is full of HAPPINESS and HEALTH! We want to say THANK YOU to every brave soldier that has stood up to protect and defend our country and its citizens throughout our Nation's history. We thank you and your families for the exceptional bravery and selflessness you have demonstrated, and we are honored to call you brothers and sisters of this Nation that is made great because of people like YOU!
We wish you the best and brightest Memorial Day 2015!
YOU ARE OUR HEROES!!