For the first time in history Americans spent more on restaurants and bars than they did on groceries. This paradigm shift is creating huge opportunities within the restaurant industry that are up for grabs. My initial thought on how companies can capitalize on the current restaurant trend was focused on making money catering. However, when most people think of catering they think of food at a wedding, party or corporate event but in reading through this Morgan Stanley $210 Billion food delivery market forecast the real opportunity is going to be in catering to the masses.
One Click Ordering: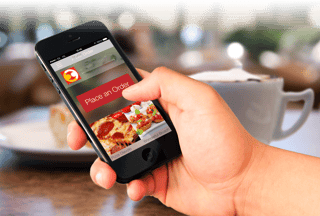 Innovations in the prepared food delivery space are creating a secular shift away from what was once predominately pizza and Chinese into a wider array of restaurant and food type choices. With one order click technology a hot delicious meal is just minutes away and trackable by smart phone applications. Broader food choices combined with home delivery trends create an environment ripe for grabbing market share in this young developing industry.
Packaging will make or break you: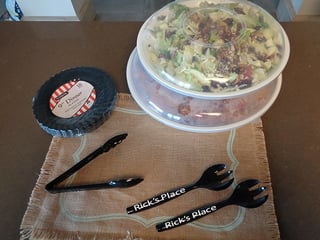 Capitalizing on these emerging trends will require not only being at the top of your food game but also your food presentation game. Your packaging choices will make or break your success based on how the quality and value of your food is perceived from the moment it shows up at you customers door. Offering a range of single meal to family meal and large party options will help your restaurant establish itself as a "go to" option when mom doesn't want to cook, the millennials want you just "one click" away, or dad is throwing the ultimate tailgate before the big game. Including items like tongs and serving utensils branded with your company information will offer convenience and perceived value as well as remain in your customers possession constantly reminding them that your great food is just "one click away." Offering the option of "serving set ups" such as plates and rolled utensils with a per person surcharge is a strong strategy and will be an added convenience to your customers and cost nuetral to your establishment.
Maximize Menu Offerings While Minimizing Sku's: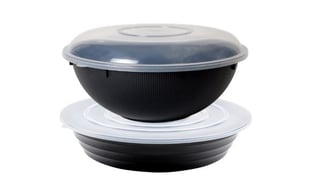 Product lines such as REFORM by Fineline Settings have a consistent look; interchangeable lids; are microwave, warming drawer, and dishwasher safe; and will help maximize your menu offering while minimizing unnecessary SKUs. Reusable single serve and home meal replacement food service packaging is another constant reminder of the restaurant your customers like to frequently order from. Increases in take out and online delivery requests will not only increase your revenue and loyal customer base, it will also help you avoid idle labor and food costs with the shifting tide of dine in or take out trends.

Take Away:

With modern life styles and the necessity of dual income households, families are often faced with sacrificing prep time in the kitchen for spending time together over dinner around the table. For savvy restaurateurs the formula of combining top quality ingredients with a versatile packaging system for multi-person table ready food is sure to be a winning equation. For more information on performance food packaging to help you capitalize on these emerging trends connect with one of our regional sales manages with the button below.