All of us here at Fineline Settings get very excited when we get the opportunity to visit and get to know all of you face-to-face! That's why we are enjoiying this year's ISSA/INTERCLEAN North American Trade Show! We are one of more than seven hundred global suppliers and among 16,000 industry leaders from over 75 different countries attending this year! We feel so honored to be among them, and we know that even though the crowd will be thick, we'll stand out for you with our premium dinnerware!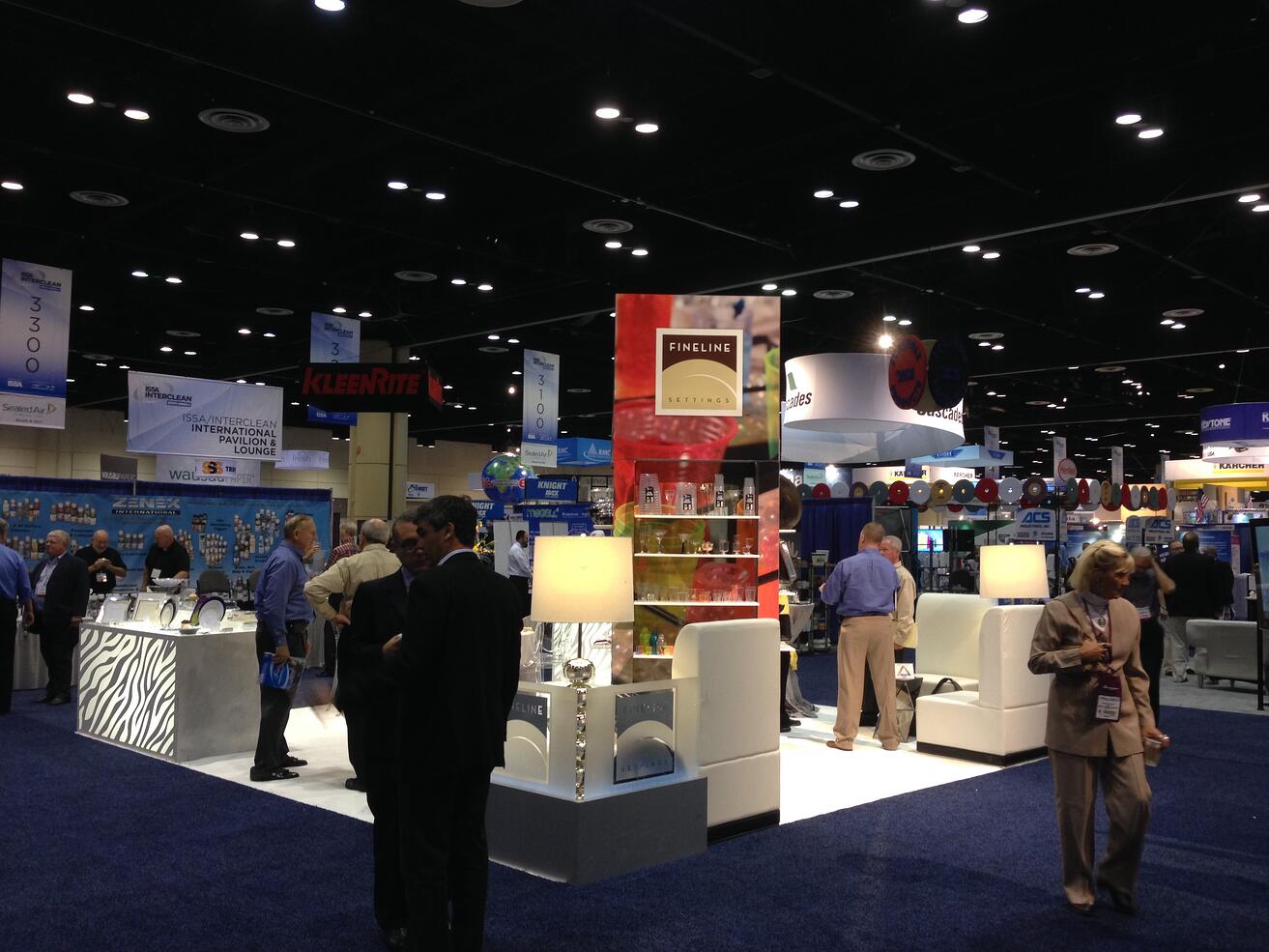 Members of our team will be in Booth# 3355 from November 5th to November 7th and we're looking forward to seeing you all and showing you the new and exciting things we're working on! One of the things we are most excited to introduce to you is our examples of our in-house printing capabilities that look fabulous on all of our surface types! This service is available for all events, whether private or commercial!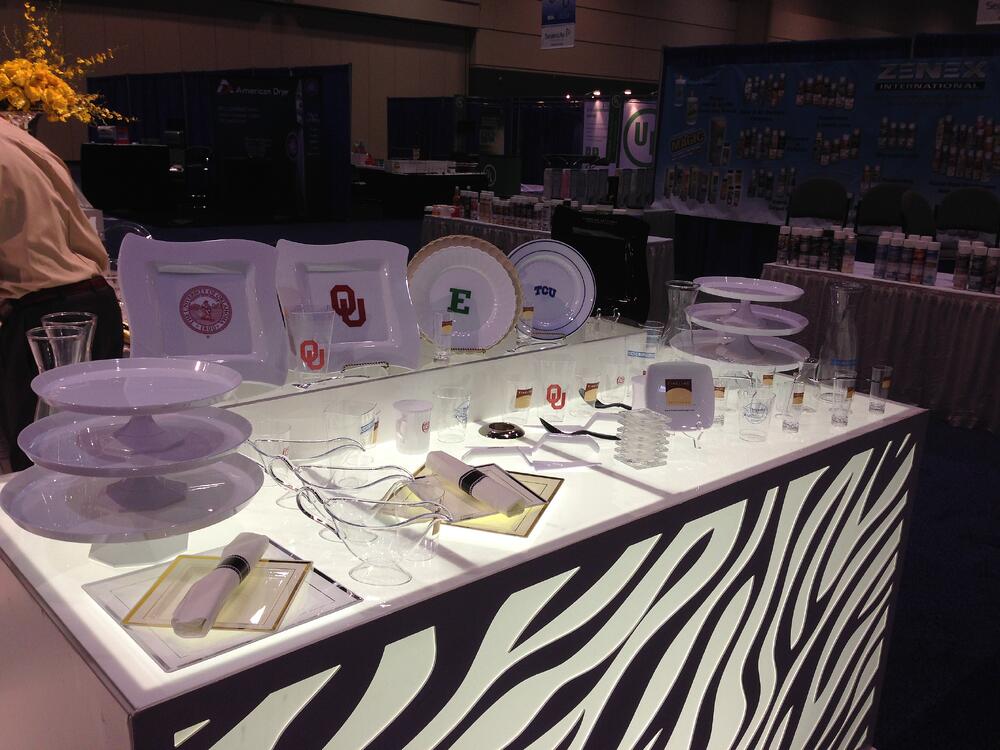 We know, it's been a big and exciting year, and even though it seems like we're getting toward the end, Fineline Settings is just getting started!
Our fantastic sales team is looking forward to meeting with you and demonstrating all of the wonderful things our products have to offer your next event. If this will be your first time visiting us, you'll soon see that our products are as distinct and high-fashion in person as they are in our catalogs and on our site! Then again, if you're an old friend, you know that each year we have something new and exciting to show you that will keep you coming back for more each year!
It's going to an awesome two days; but don't worry because even if you can't make it to this year's event, we'll be making appearances at other shows in the immediate future, and we'll be keeping you posted as to when and where!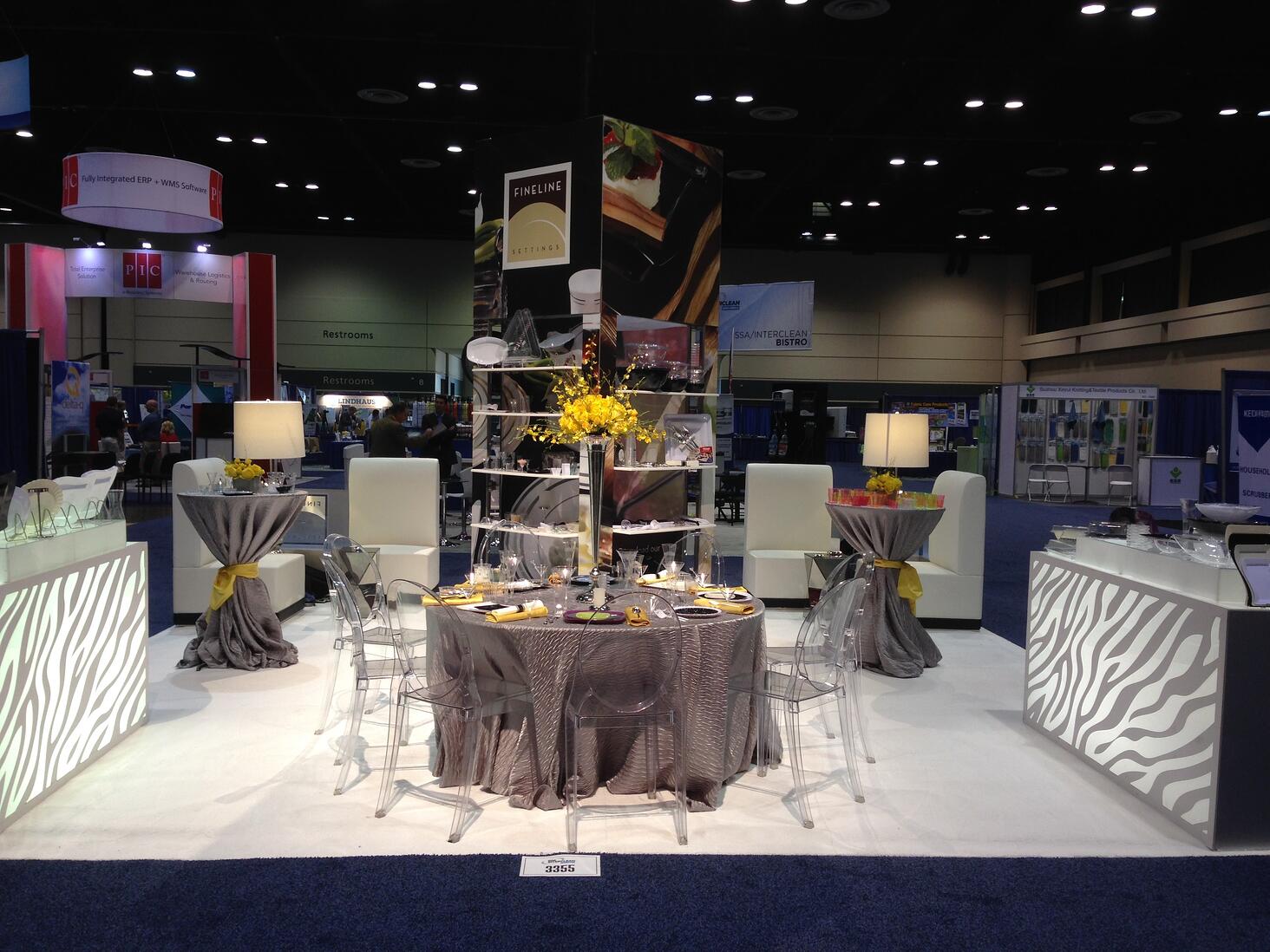 Be sure to stop by and let us know how we're doing; we can't wait to see you!