Okay, so for some, THIS is the biggest celebration of the year! That's right, we're talking about the SUPER BOWL! The long wait is over, and in a few weeks we will all gather around the living room to not just consume what is (hopefully) an exciting game, but also consuming a lot of snack!
While we watch two teams duke it out on the field, we know you'll be trying to get your football feast to the end-zone with as little fuss and fiasco as possible! After all, it's the football players that are supposed to be exhausted by the end of the day, not you!
With that at the cornerstone of Fineline's goals, we're bringing out your favorite big guns, and a few new additions that will make your Super Bowl Party a super success!
Our stylish and convenient Super Bowl and Super Bowl + PETE Serving Bowls and Lids are standard for indoor and outdoor events that will satisfy in both looks and convenience thanks to their incredible durability, space-saving stacking capabilities, and the ease of disposability!
Below is a very special table "play-by-play", if you will, that we created to help inspire you with both setting and snack ideas! In our durable and spirited Sectional Football Serving Bowl, you can serve wings, veggies, chips, and more, and keep the dips closer at hand for easy serving and clean up!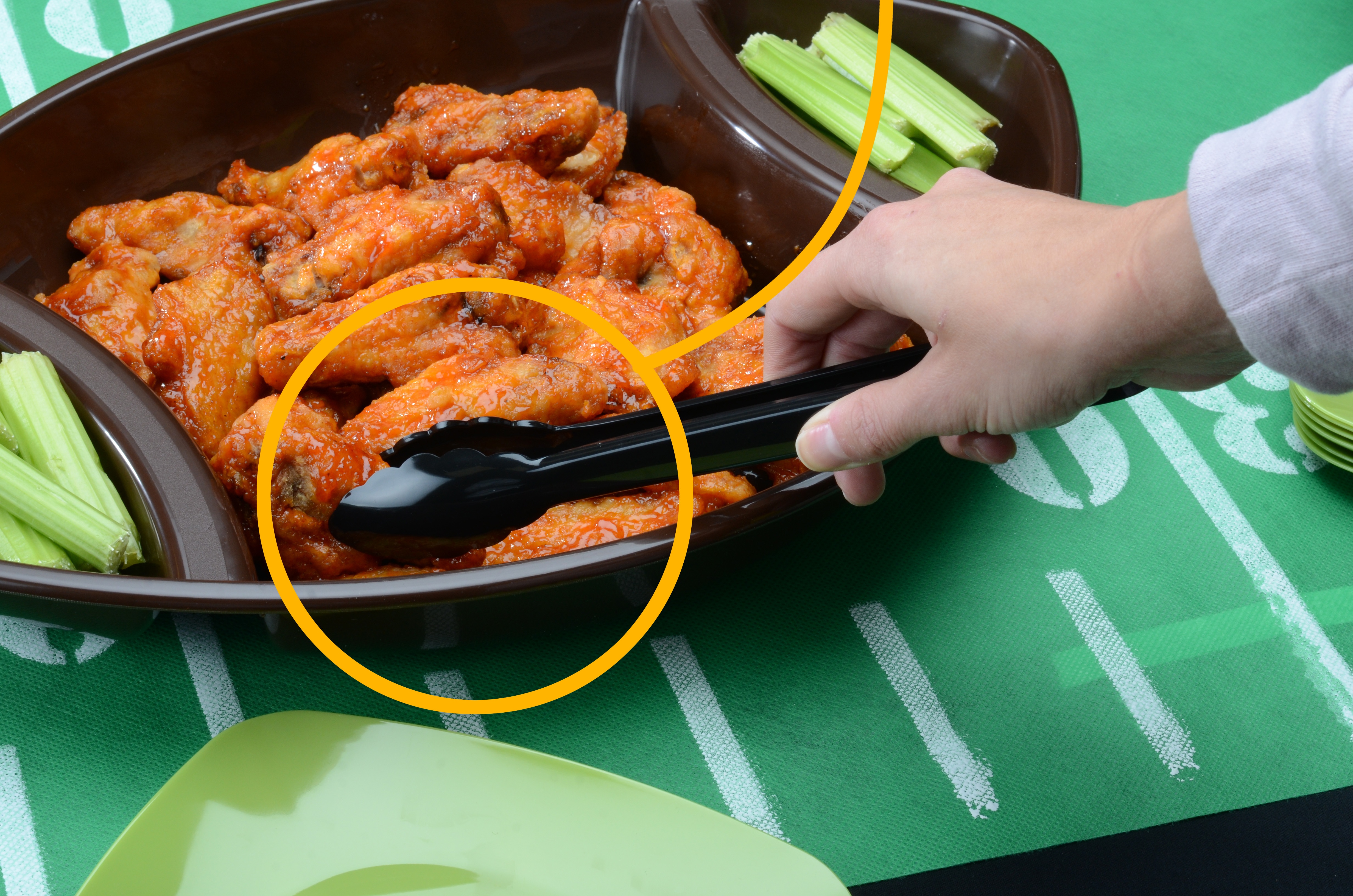 Set up some subs on our Cake Platters because they are perfect for more than just desserts!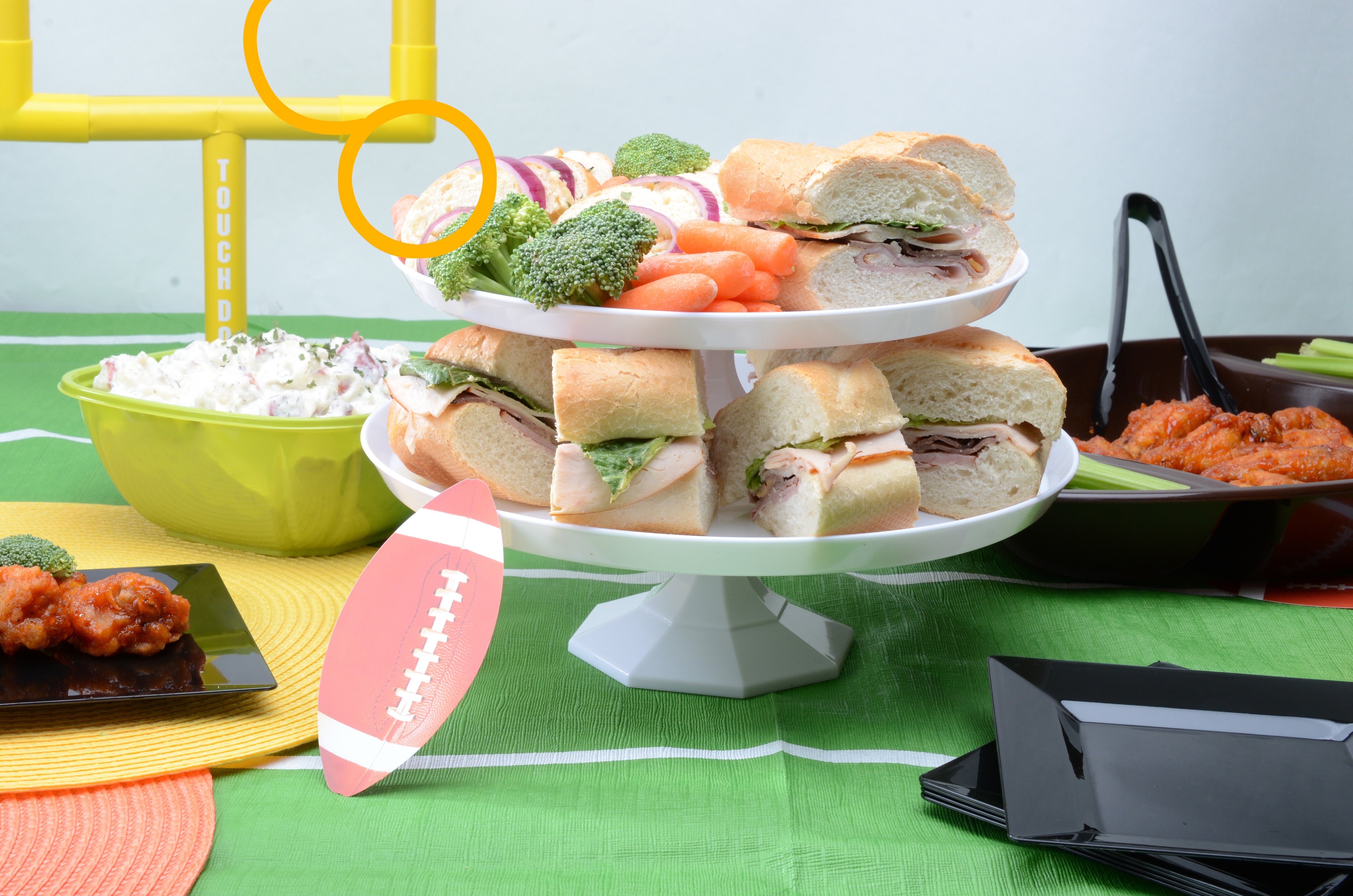 Even our seemingly simple Solid Square Plates can be the perfect purveyor of snacks and sweet treats!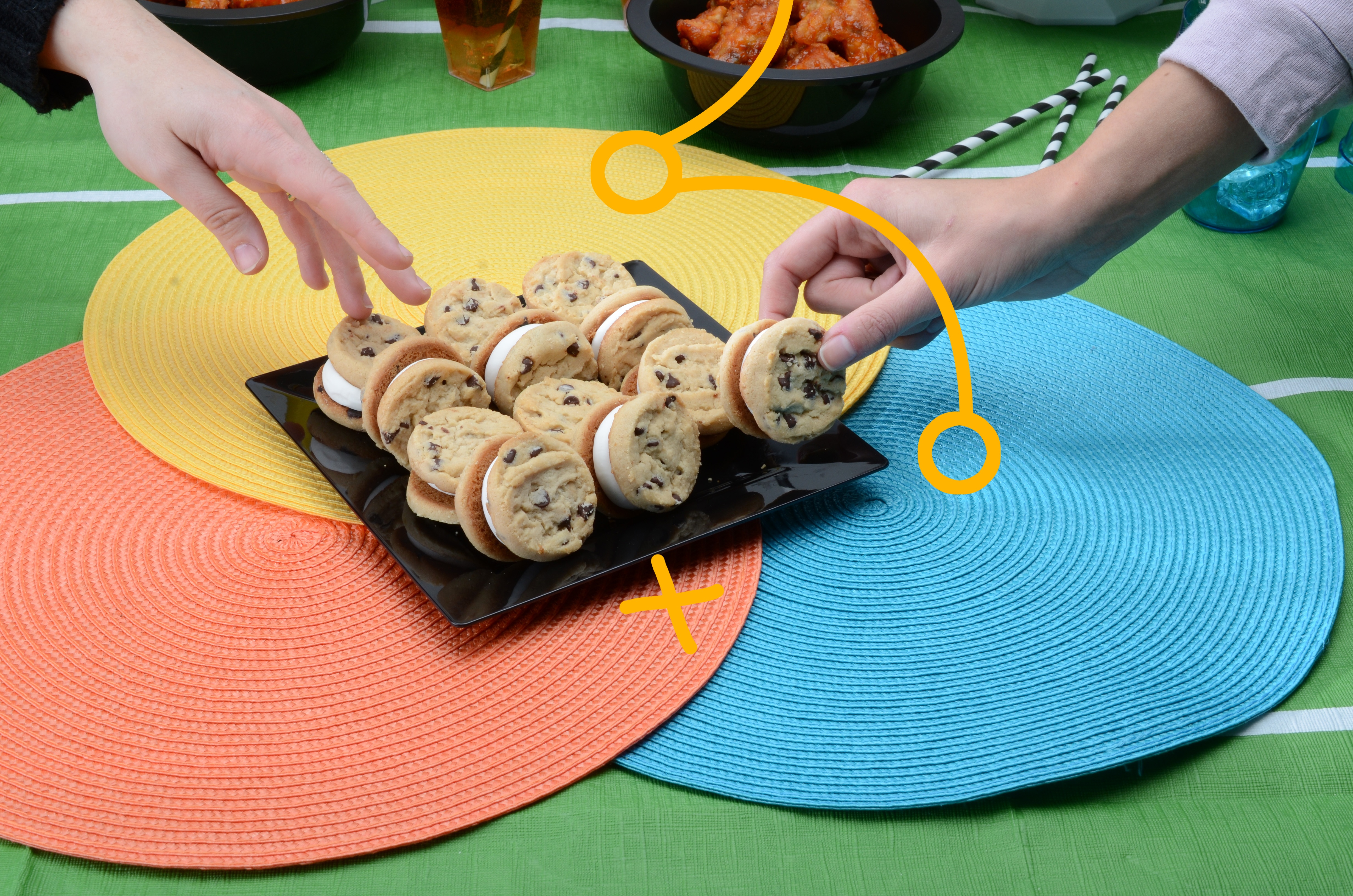 And for your drinks, take advantage of our sassy Quenchers Shakers and Wavetrends Tumblers!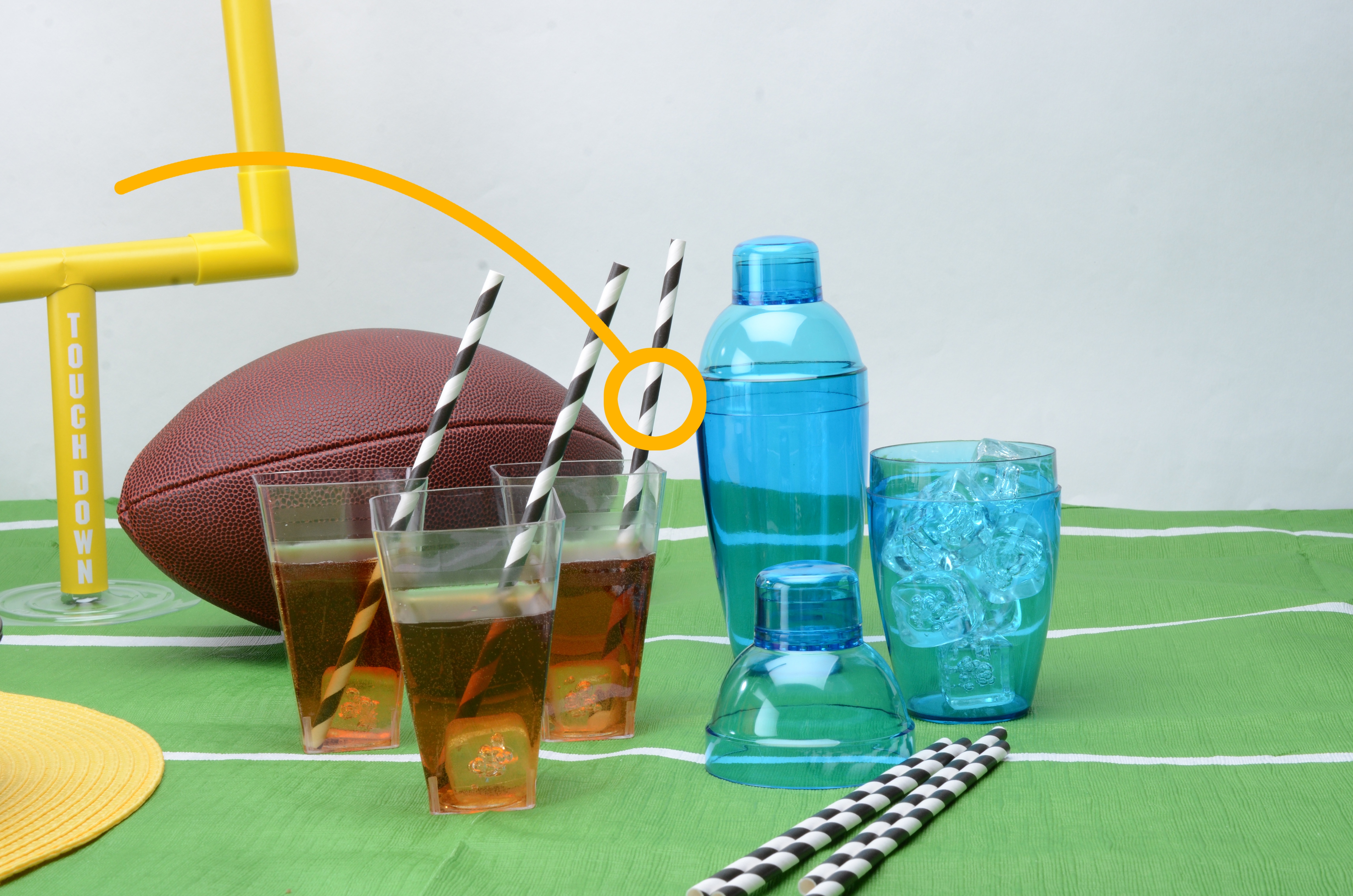 With this team of all-star line-ups, your celebration will be a sensation, and your clean up will be as easy as tossing it in the nearest trash can at the end of the day! Not to mention, take a peak at our customary board for...
Fineline Super Bowl 2018 Top "Pin-It!" List
And for more fun stuff and to stay connected with us, check out our FB page by clicking the image below!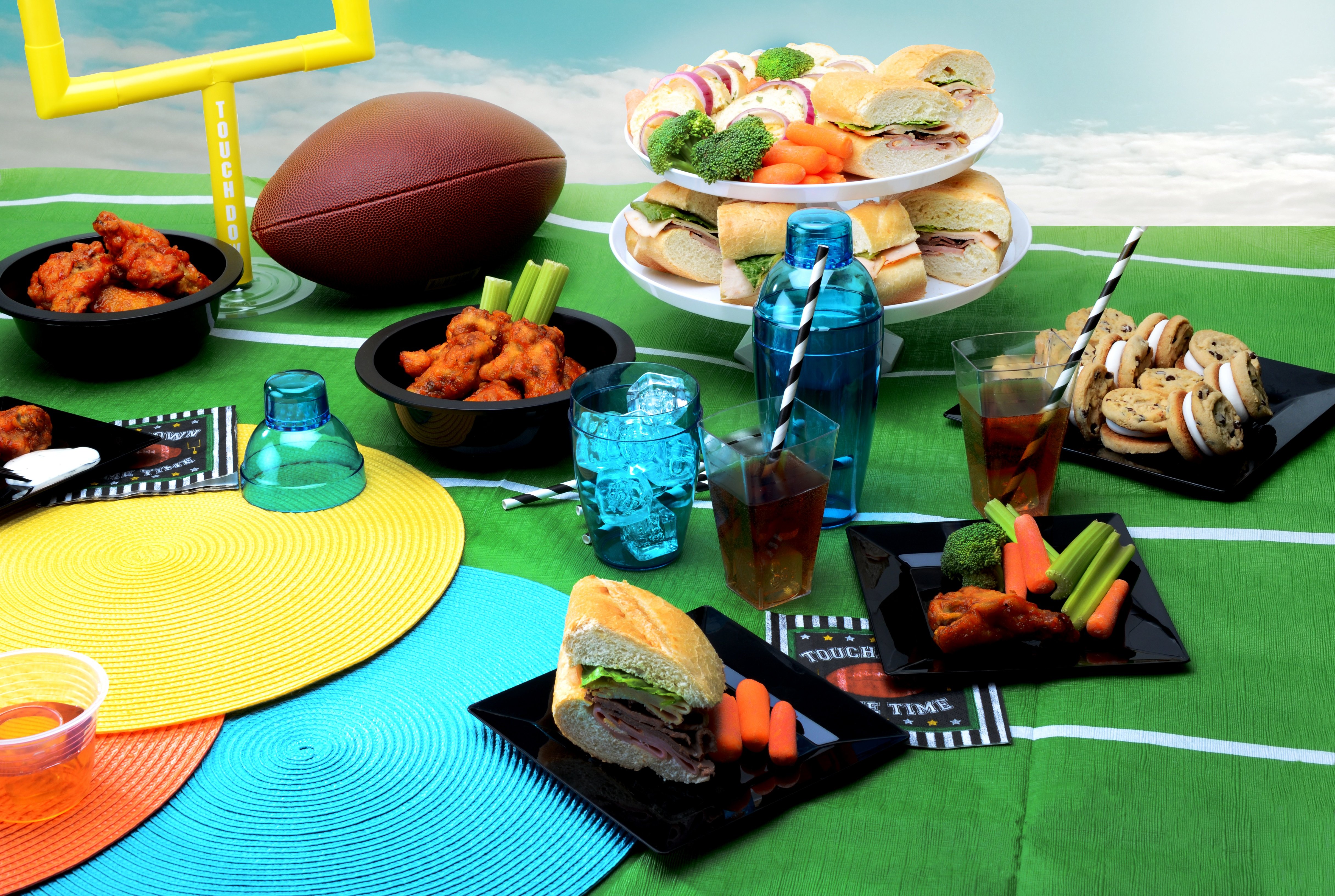 We hope your Super Bowl is Hype and your Treats Tasty!