Modern Taste, Elegance, and Efficiency come together in our most striking product release of 2018! With sleak lines, stunning, glossy finishes, and the durability of disposables, our new Black & White Stemless Wine Goblets will leave a stunning impression are your next event.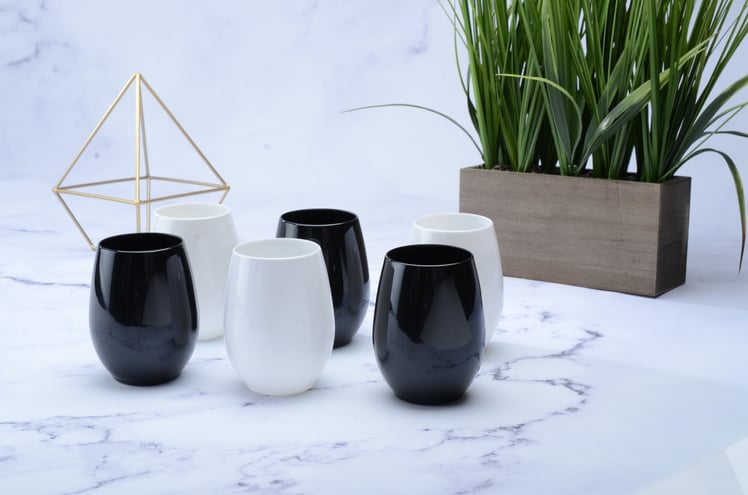 From Weddings Receptions, Cocktail Hours, Birthday Parties and Outdoor soirees, these goblets are as much a statement piece as they are drinking glasses. And with their 12 oz capacity, they are also perfect for desserts, salads- even shrimp cocktail!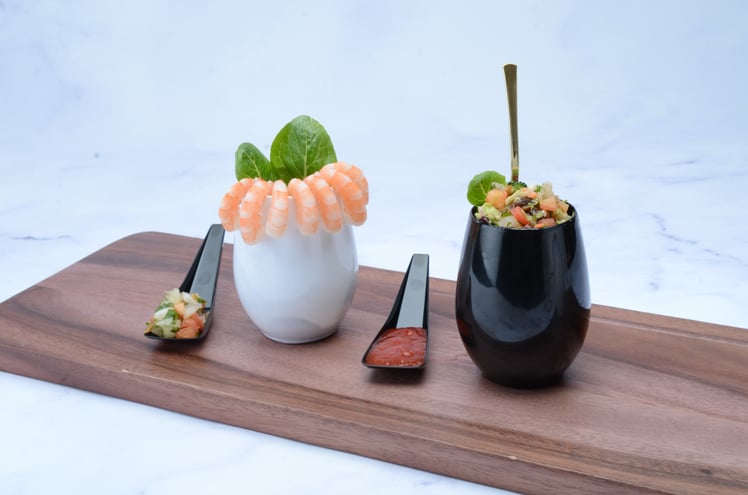 Wether it be Winter or a Balmy Summer, these goblets will be a hit! And with the same durability and disposability you know and love, never worry about accidental breakage or after-hour clean up.
In spite of their intense Black and White colors, they also look amazing by the pool side, so this duo of drink holders will fit in wherever you can think of! (And, let's be honest... you'll be looking for ANY excuse to add these charmers into any event!)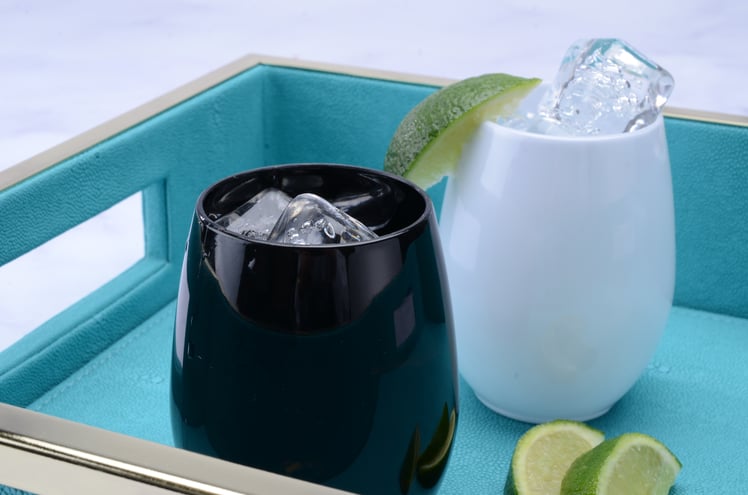 We hope that you will love these goblets, and we look forward to seeing all of them amazing recipes and beverages you use with them! Tag us on Instagram @finelinesettings or Facebook Page so we can see how YOU use our Stemless Goblets!