IT'S ONE OF OUR FAVORITE TIMES OF YEAR- AND THAT MEANS THAT WE'RE TALKING ABOUT CATERSOURCE!
That's right, on March 13TH through March 16th, our FINELINE team will be ready and waiting to hang out with all of you at our booth #1006, and show off some of our 2016 favorites to help you plan out your next event tablescape!
Hosted at the Las Vegas Convention Center in Las Vegas, this year's event is sure to be one full of magic and excitement!
With numerous seminars, shows, contests- and more, Fineline will be learning right alongside of you! When you stop by our booth (#1006), you'll be able to get up-close-and-personal with some of our newest products on the tradeshow floor! Below is just some of what we'll have for you to see this year!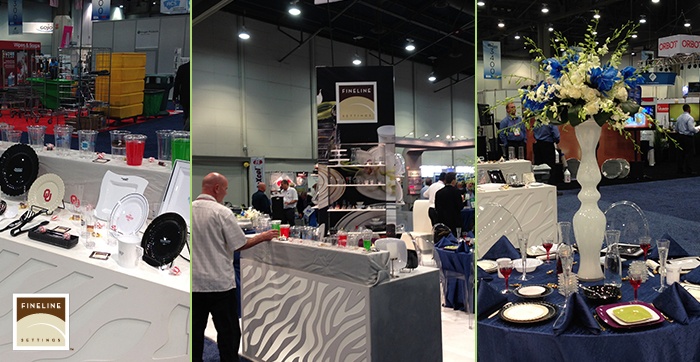 SOLID SQUARES: Our newest collection of 7 NEW Plates and Bowls, all available in 3 stylish colors to compliment you 2016 events!
GOLD CUTLERY (RETAIL): Our esteemed and exclusive golden cutlery is now in retail sizes! That's right, no matter how big or small, our flawlessly gold-finished forks, knives, and spoons will elevate your tablescape!
GOLD CUTLERY UTENSILS: If you've wanted get a little gold with your serving utensils, wait no more! Get ready for our Golden Secrets Serving Utensil line! With three utensil options, your courses are covered… and gilded!
STEMLESS: The newest standard in sipping style, our durable and crystal clear stemless goblets and flutes are sure to be a highlight at this year's event! You'll be amazed at the smooth quality of the tapered rim, to ensure your wines and champagnes are savored seamlessly!
We hope you enjoy your time at Catersource as much as we will! Getting the chance to talk about our products with you, and listen to your feedback, is the highlight of our year! To us, we can't think of any better way to start of 2016 than to spend it with you!
FINELINE SETTINGS can't wait to see you there, and we wish you safe and enjoyable travels from wherever you are arriving from, and that this year's Catersource will be as unforgettable for you, as it will be for us!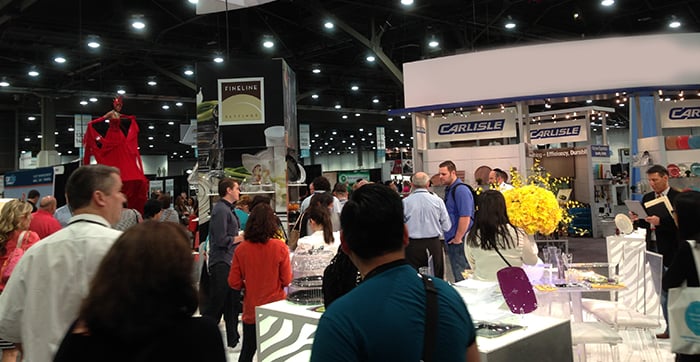 Can't wait to see you in Vegas!