That's a wrap for Catersource 2016, and what a wild and inspiring ride it was! Now that we're all home from the dazzling Las Vegas Strip, Fineline just wanted to take this time to express our unbelievable appreciation for your support!
We couldn't have imagined the amazing feedback we received, and it was wonderful to get to socialize and celebrate with YOU in Vegas amidst industry leaders and innovators!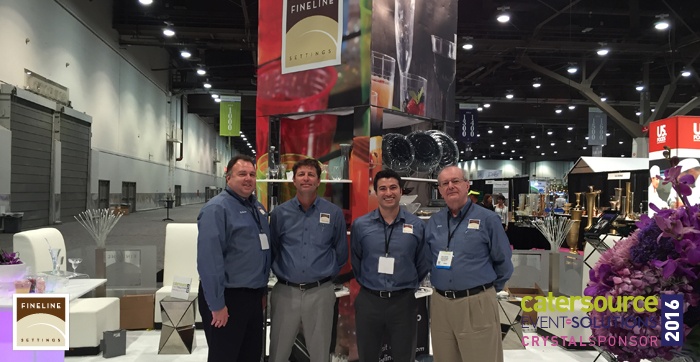 Fineline was honored to be able to be a part of all of the creative and trend-setting catering revolutions that this year's show had to offer. All of the Chefs, Party Planners, and Event Professionals who attended helped make this year's Catersource the BEST YET!
The influx of amazing information shared between industry leaders and small-businesses alike was inspiring, exciting, and educational; and we were thrilled to be a part of it.
It was amazing for our Sales Team to get to show off our selection of new items to you. Whether it be the elegant glamor of the Heritage Colletion, or the allure of our rolled Gold Cutlery and Utensils, we loved seeing the joy you experienced at our Booth!
We hope you enjoyed experiencing our new Fineline products and collections first-hand, and we know you'll soar through the rest of your 2016 events with our disposables in your arsenal of catering favorites!
Fineline can't wait to see you next year, because we're already getting ready!
Have a great rest of your March, everyone!