Cinco de Mayo (Spanish for "fifth of May") is a celebration held on May 5. It is celebrated in the United States and regionally in Mexico, primarily in the state of Puebla,where the holiday is called El Día de la Batalla de Puebla (English: The Day of the Battle of Puebla). It originated with Mexican-American communities in the American West as a way to commemorate the cause of freedom and democracy during the first years of the American Civil War, and today the date is observed in the United States as a celebration of Mexican heritage and pride. In the state of Puebla, the date is observed to commemorate the Mexican army's unlikely victory over French forces at the Battle of Puebla on May 5, 1862, under the leadership of General Ignacio Zaragoza Seguín. Cinco de Mayo is not Mexico's Independence Day—the most important national patriotic holiday in Mexico—which is celebrated on September 16. (wikipedia)
Celebrating this day is a huge tradition by doing so with amazing foods, drinks and goodies, along with friends and family. Good music is always needed when having such an amazing celebration.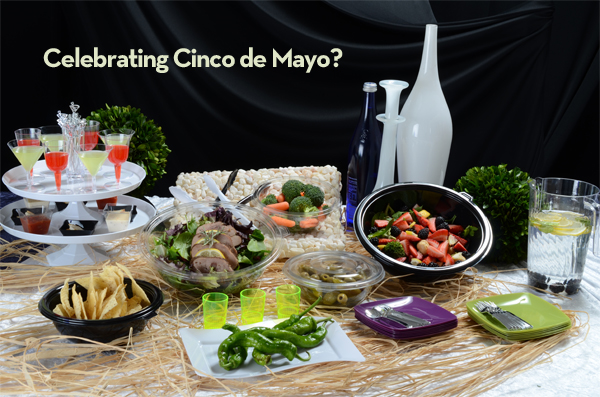 A Premium Party is always the best way to go, by not having to wash the dishes at the end of the party you're already considered a avid partier! Today's day and age there are so many options when looking to choose from upscale disposable partyware, say you want round plates or square plates with a wave design or even the unique soft square edge disposable plates, they are all great for the party and your guest won't even know that they're plastic until they feel them.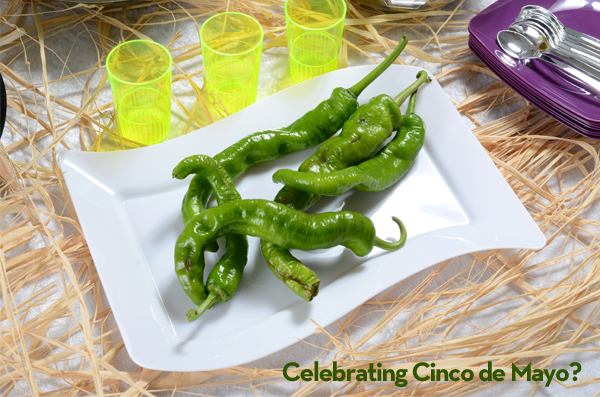 Table Setup: It's very important to know who and how many people you're going to be having for dinner or for the party, it's always good to have a plan of who'll be there and what you'll be serving. Is it an all buffet style or a sit down. In any case there are products and dishes that will help you work around every situation and make you look like a hero at the end of the day. Make sure when you start that there should be plenty of appetizers and finger food (check out our Pinterest board for great inspiration) so that even your main dish is not ready, everyone will be happy and start some great conversations.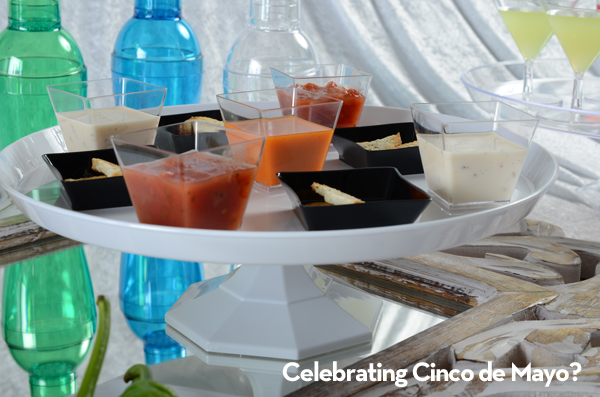 Drink: Always good to start off the party with soft or alcoholic beverages, let people get comfortable and loose so that they should enjoy the party as they wish, make sure you have adult supervision if there are any minors attending this party, or be safe and leave the hard beverages for the end after the kids are done and just the adults are left.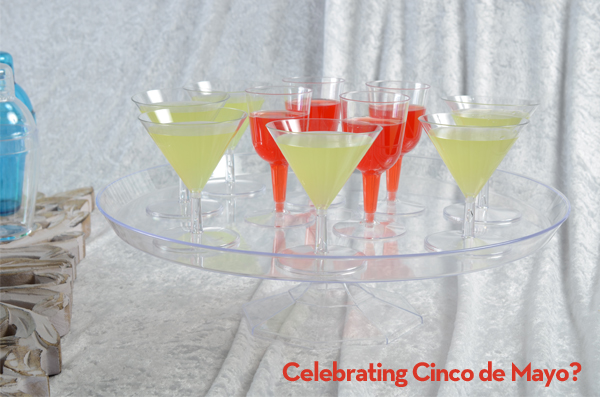 Food: Food menu is something that will need to be decided based on whom your guest will be, it's always good to have some salads, pasta and or vegetables, beans go great, some meat to fill you up would be great as well. You don't need to go crazy with preparing so much food since you don't want anything left over for you to have to clean up. Some chips, fruit and some smoked turkey would be the perfect blend of foods to keep your guests satisfied and you'll be happy as well.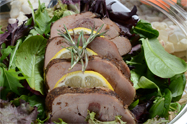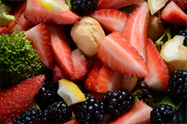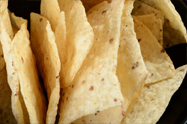 Looking to take it to the next level? Ask to speak to one of our sales specialists and see how we can set you up so you too can have a great party!