One way of easing the stress associated with throwing a party is to use high quality
disposable plates
,
utensils
and
beverage containers
instead of renting costly glass and china settings for the event. Along with allowing you to focus on more important matters,
disposable tableware
will also provide a number of other advantages. Here are a few to consider.
You Save Money
!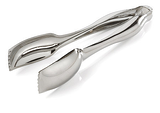 If the party is on a large scale, that means renting plates, glasses, utensils and other tableware through a caterer or an event planner. Why go through all that expense when you can simply purchase
disposable plates
that provide the same level of service? For a fraction of the cost, you can have your choice of different styles, something that is even more important if the event is built around a theme.
Add a Touch of Elegance
!
Speaking of style, most rental supplies for parties are somewhat plain in appearance.

They have to be in order to work in different types of settings and events. By choosing to buy
disposable tableware
, you have the option of using pieces that are right on target with your theme. For something more elaborate, go with
silver tone plastic utensils
or small plates that include some sort of gold design on the lip. If the theme is more casual, then look into fun color combinations that coordinate the scheme between the disposable plates, cups, and utensils.
Cleanup is a Breeze
!
If style and saving money is not all that important, think in terms of how easy it is to simply toss out used disposable plates and other tableware once the event is over. The ability to scoop up all the dirty dishes and drop them in a garbage bag means that the process of getting your home or any other setting for the party in shape will take much less time. This convenience alone makes it worth your time to check into disposable tableware for your next event.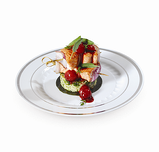 Disposable plates and plastic dinnerware have come a long way in recent years. Plates are sturdy and durable, while utensils hold up very well without breaking or splintering. There's no need to compromise on style and quality in order to use disposable tableware these days. Spend a little time looking into the options on the market today. Chances are you will find products with the right combination of looks, durability and cost to make your event a success.