Winter Tablescape ❄️
There's always so much to look forward to at the end of the year and I've dreamed up of this winter tablescape to help celebrate the holidays! The best part about the holidays is getting together with loved ones and making memories with them. I'm so grateful we live in a place where we are allowed to take time from our busy schedules to just enjoy the people that make our lives so meaningful. This winter tablescape is a fun and beautiful way to welcome your guests!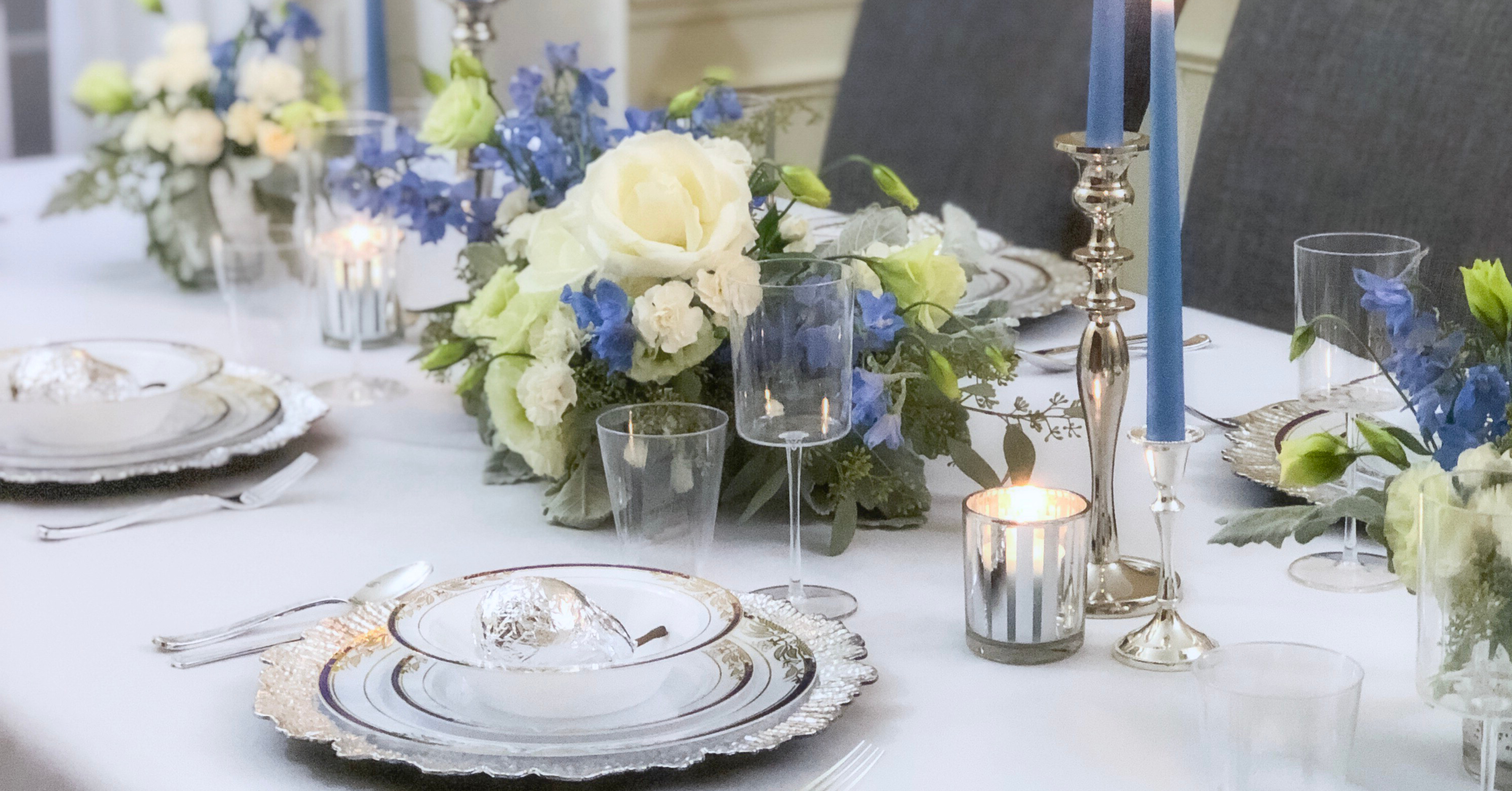 I chose a classic wintery color palette in white, silver, blue and gold for the tablescape. A white tablecloth is reminiscent of snow and is the perfect contrast for all the pieces. For the centerpieces, I used fresh white and blue flowers make the table more elegant. The silver vases, votives and candlestick holders are the right tinsel-like accents for the table. To add more frosty vibes to the overall look, I added various blue candles. Once the centerpieces were finished, the exciting part was setting the table!
I love to add layers on layers when I set up a special tablescape. Beautiful silver chargers were used to stay with the color theme and to frame the dinnerware. Most of the dishes I used are from the Signature Blu collection. I really like how the navy blue and gold trim make perfect sense to use in this wintery tablescape. I layered on the 10.25" dinner plates on top of the chargers, then placed the 7.5" salad plate, and 12 oz bowl on top. Then, I wrapped a few pears in silver foil and placed them in the bowl for a simple gift and to make the setting visually complete. Someone is always either giving or receiving an elegantly wrapped fruit during the winter holidays.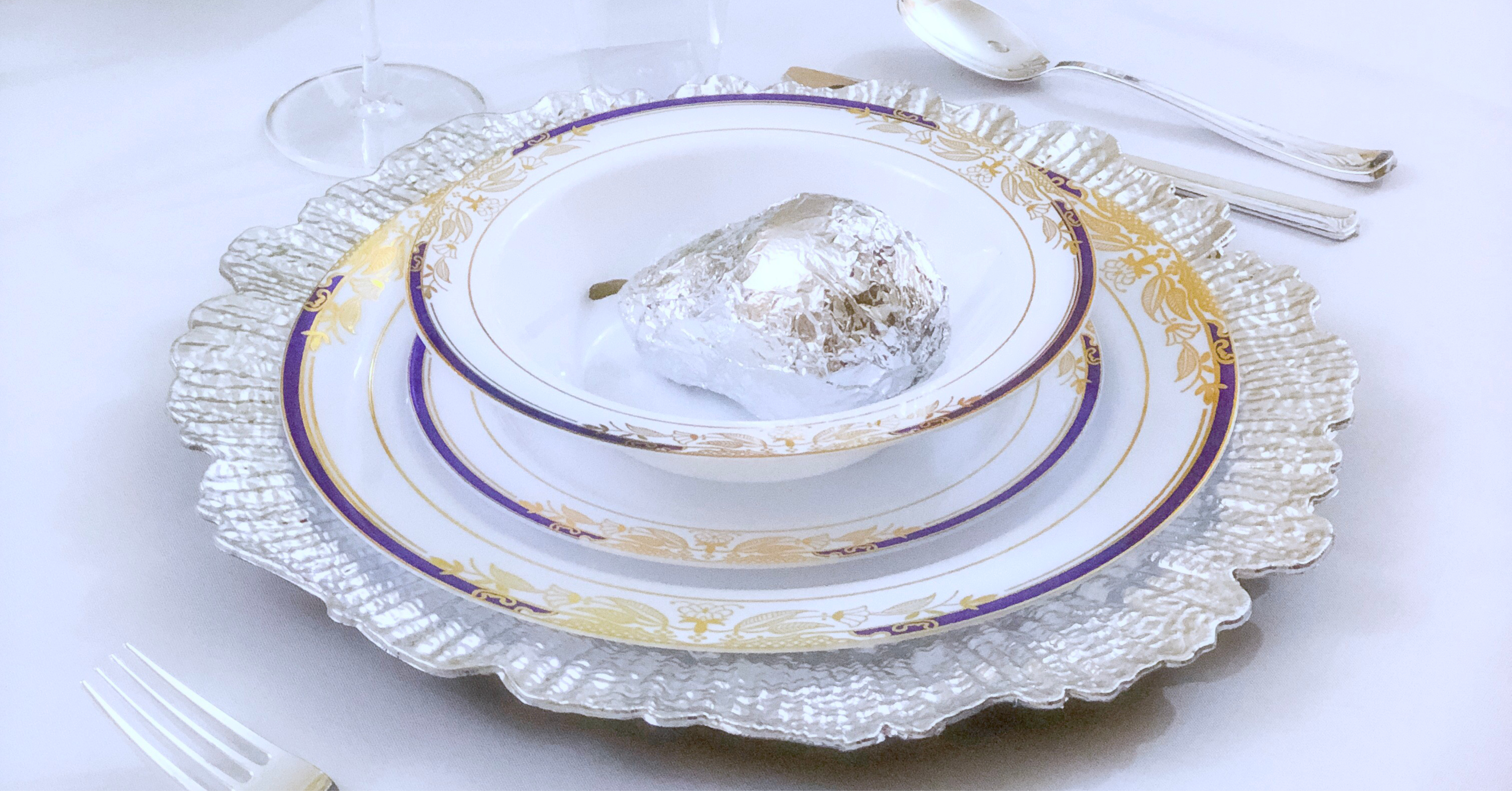 I also used the Renaissance wine glasses and Savvi Serve Tumbler for beverages. To tie it all together, I used silver utensils from the Silver Secrets collection. Now the table is dressed and ready for the party!
This holiday season, create a beautiful atmosphere where your guests can gather around, enjoy an amazing meal and create memories together. The fine disposable partyware from Fineline Settings help make setting a table beautiful and cleanup is easy so you can get back to enjoying your guests. So, go ahead and spoil your guests by making this a delicious feast for all their senses! Happy holidays!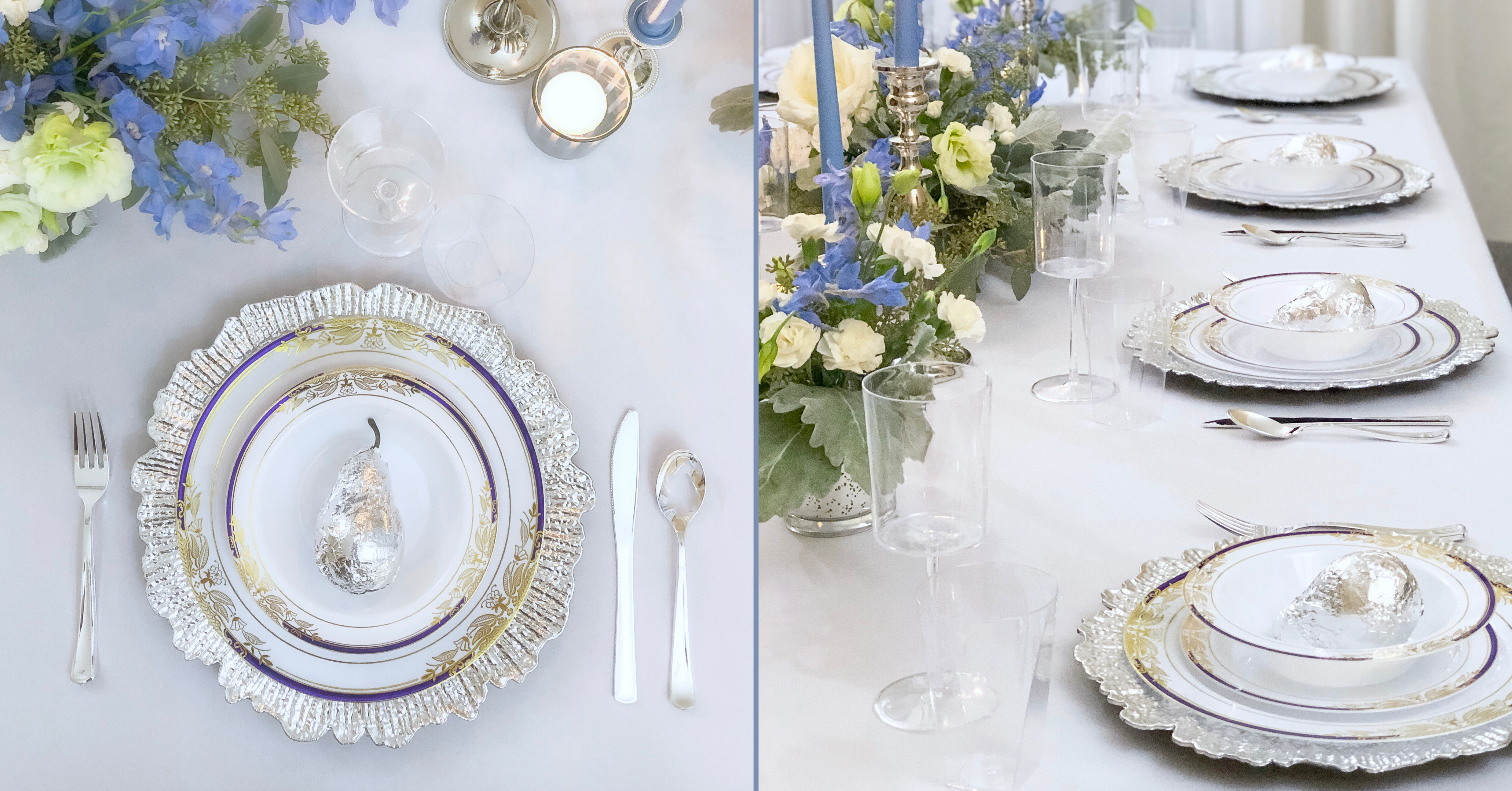 Take a look at our Pinterest page for other beautiful tablescape ideas! https://pin.it/l52cto4ryf2vei