Spring is finally here and with Easter and Mother's Day coming up in the next few months, I've partnered up with Fineline Settings to create an easy tablescape that will work for both occasions! Their disposable partyware and flatware are not only great quality, but also affordable. What's also exciting is that you can request samples so you can make sure their products are right for your gathering. Now that is piece of mind when you are planning the perfect party!
My tablescape is inspired by the beauty, colors, and warmth of spring. All shades of pink, coral, and peach are a trendy combination this year. This palette invites feelings of joy, sunny days, and fun into any work of art whether its related to food, crafts, or party planning.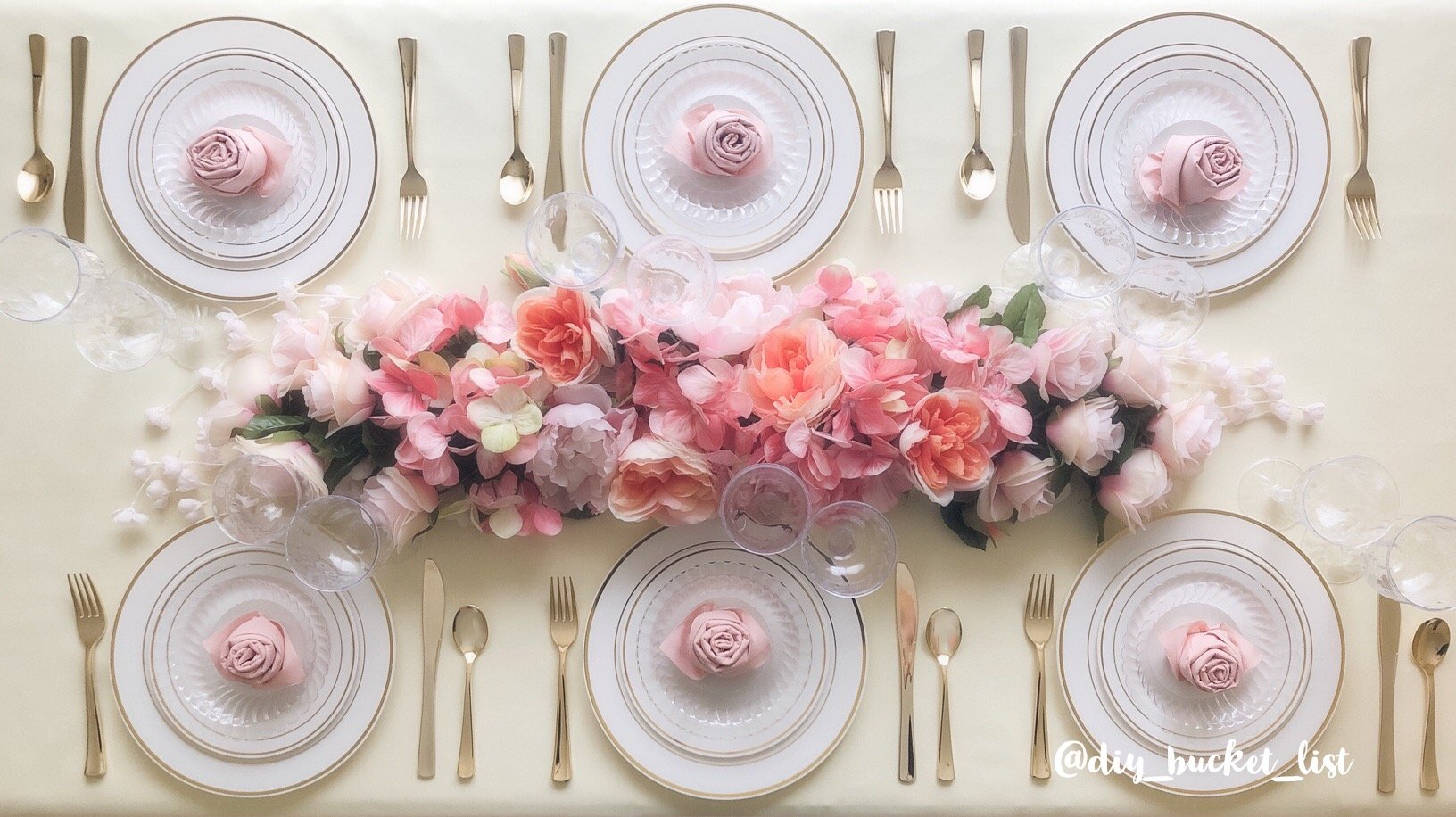 I started with a pastel yellow tablecloth to create a soft spring mood. Then, I added a garden variety of flowers that come in different shades of pink, coral, and peach for the centerpiece. I removed the larger flower heads from the stems and laid them side by side to create a faux garland in the center of the table. Then I layered in smaller flowers like roses to create more texture.
From the Fineline Settings website, I chose the Round Foil Trim Plates Combo in bone/gold. I really like that it comes with a 10" dinner plate and a matching 7" appetizer plate that can be layered on top of each other. I also chose the clear 10 oz Flairware bowls to place on top of the appetizer plates which will be great for a soup or salad. For utensils, I used the Heavyweight Cutlery Combo in gold that comes in a convenient bag of forks, knives and spoons. I love how they look like real utensils but they are disposable. They also match the gold trim around the plates and gold makes everything look a little fancier! For the drinkware, I chose the 8 oz 1 Piece Wine Goblet and the 6 oz 2 Piece Wine Goblet in clear since they match beautifully together and also tie in with the 10 oz bowl. For the finishing touch, I folded a cloth-like napkin into a rose and placed it in the clear bowl to continue the floral design from the centerpiece to the plates.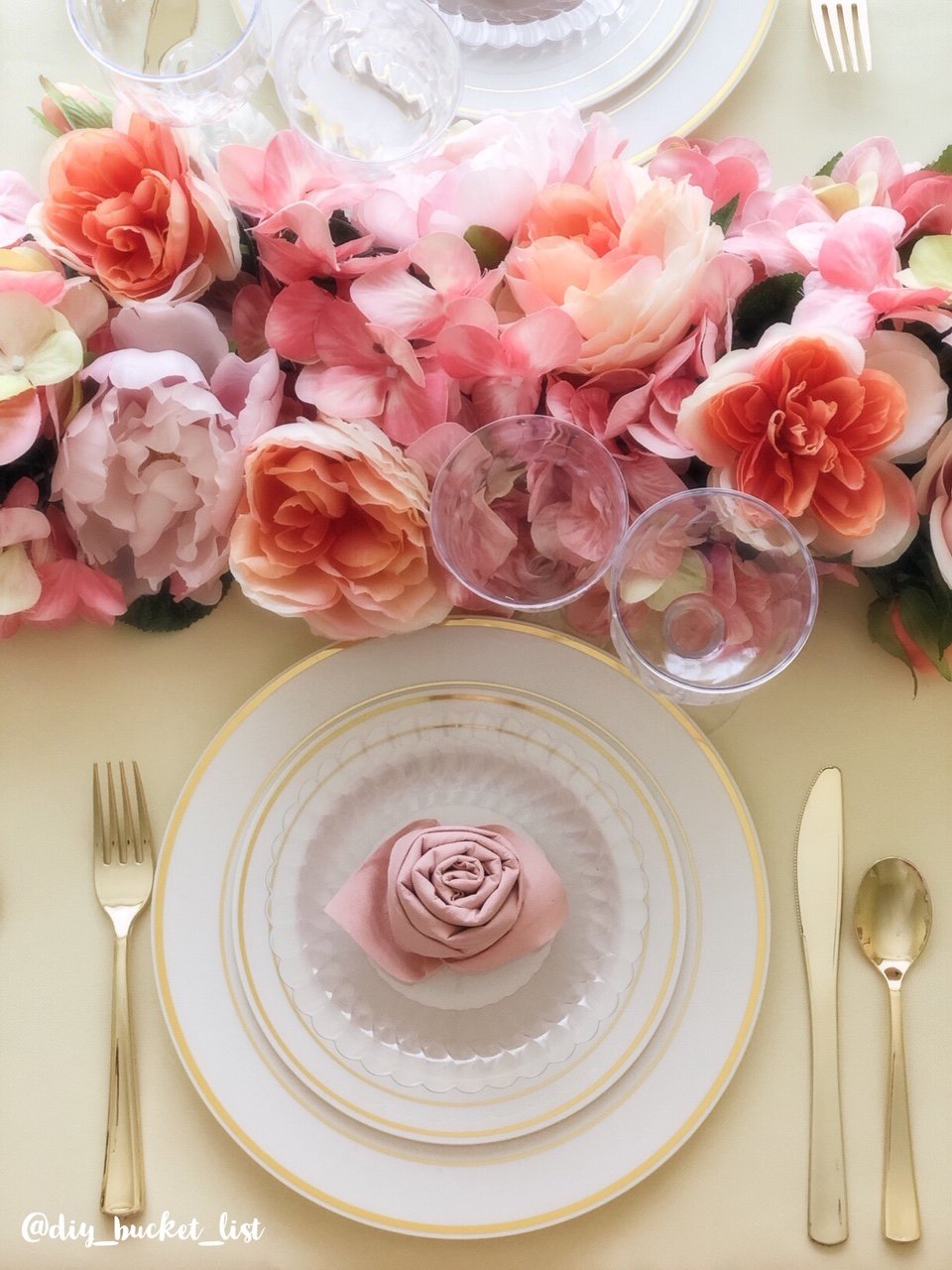 This styled tablescape will be sure to bring in the spring sunshine to a lovely Easter brunch or make any mama feel special during Mother's Day! It's simple touches like this that turn moments into memories. Make your celebrations even more memorable by serving it on elegant partyware. Happy spring!