New Year's celebrations are over. The big bowl game winner is decided. BUT winter is still a POLAR VORTEX?! The weather is downright unfriendly, bitter, and angry at our need for warmth.
Trying to overcome and change the monotony of cold winter days and frigid frosty nights, change can be simple but risky. Have you ever heard "the biggest risk we can take is the risk of doing nothing."
During this time of winter blues, cozy up to your computer:
Do your research (look into what it would mean to make a fresh start)
Make a plan (visualize and design what the new start looks like)
Execute the plan (remember a good plan has room for adjustments)
Fineline Settings is your ally in this fresh start. We are the helper you weren't expecting at the party. Our collection lines are detailed and are diverse to match any event you are planning. From the smallest intimate first-class event to the grandest fun festivity.
For example, our Renaissance collection you can match everything from your table ware of dessert, salad, dinner plates to the soup bowl. You can rest assured that everything at the table looks uniform with the corresponding stemware and stemless. For the finale, you can customize your look with the matching style color plates.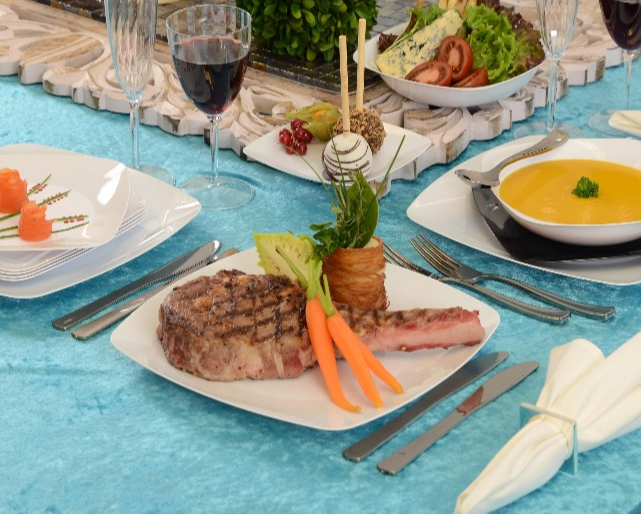 Most of our collections have the same matching components and some collections also carry matching lids for those times you want to add for a take-home item or a to-go purchase. Wavetrends is one of those collections that carries an assortment of lids for each of those plates and bowls for easy transportation.
Now as we try to get through the polar vortex season, don't forget we carry ice buckets and pitchers for those drinks and cocktails that need to stay chilled along with the matching scoops.
Show off how you are handling the winter blues by tagging us on Instagram, twitter, and Facebook. Let us see how you celebrate in style during this polar vortex.