REMARKABLE Style. TIMELESS Grace. Just like with the finest of roses, we've snipped the stem to heighten your Renaissance presentation prowess!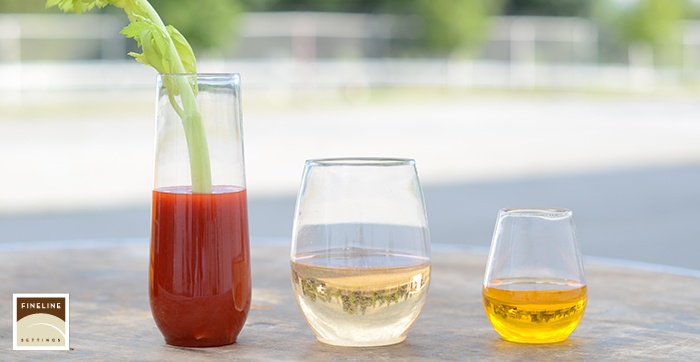 WITH SUMMER IN FULL SWING, IT'S THE PERFECT TIME TO INTRODUCE OUR NEWEST PHENOMENA IN FASHION! Our less is more policy has seeped into our well-loved Renaissance Collection, and joining the remarkable modern style of our Plates & Bowls; and proudly carrying the same unmatched clarity and refinement as our Crystal Tumblers, Fineline Settings has brought to you…
RENAISSANCE STEMLESS GOBLETS & FLUTES!

PRECISELY POISED. PERFECTLY PRISTINE. SENSATIONALLY STUNNING…
These new goblets & flutes will swiftly become a new must-have for your next event! Take a look at all of the unique qualities that set our Stemless a cut above the rest!
True Crystal is the only rival of our celebrated PET CLARITY!

Strong and pliable PET Plastic makes these goblets VIRTUALLY CRACK-PROOF!

THREE SIZES of beautifully crafted Goblets & Flute!

Stable base for UNSHAKABLE SERVING every time!

Ideal for every TOASTING AND TASTING opportunity!

SERVING TRAY Included to keep hosting EASY!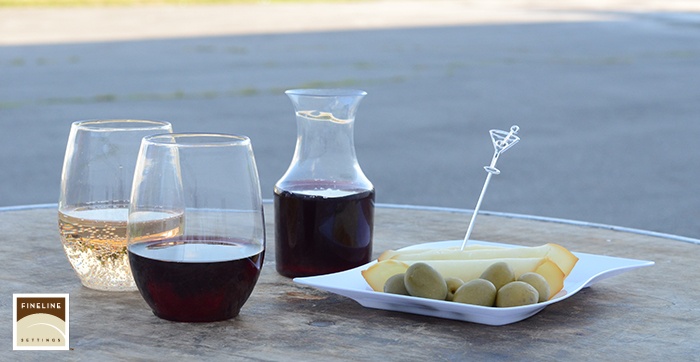 WITH WEDDING SEASON IN FULL BLOOM, YOUR GUESTS WILL SWOON over these charming little tablemates! No matter what your event, our Stemless Goblets and Flutes are perfect for drinks, desserts, dipping and more! Whatever you can dream up, our stemless drinkware will leave the competition without a leg to stand on!

Be sure to share with us all of the remarkable and innovative ways you find to use our Renaissance Stem-LESS-ware! We love hearing from you!