Fall Harvest Tablescape🍂
An outdoor fall harvest tablescape is a charming way to really appreciate the beauty and bounty of fall. This is a lovely time of the year as the leaves turn into different earthy tones and many people look forward to the seasonal harvest. I never really appreciated the leaves turning colors until someone from Florida told me their friends asked them to bring leaves back from up north! This was a reminder for me to be more thankful for the blessings I take for granted. It's so important to appreciate our blessings that we have a holiday like Thanksgiving to help remind us! Entertaining is easier when there is disposable fine partyware from Fineline Settings to help me set an inviting table for a fall gathering.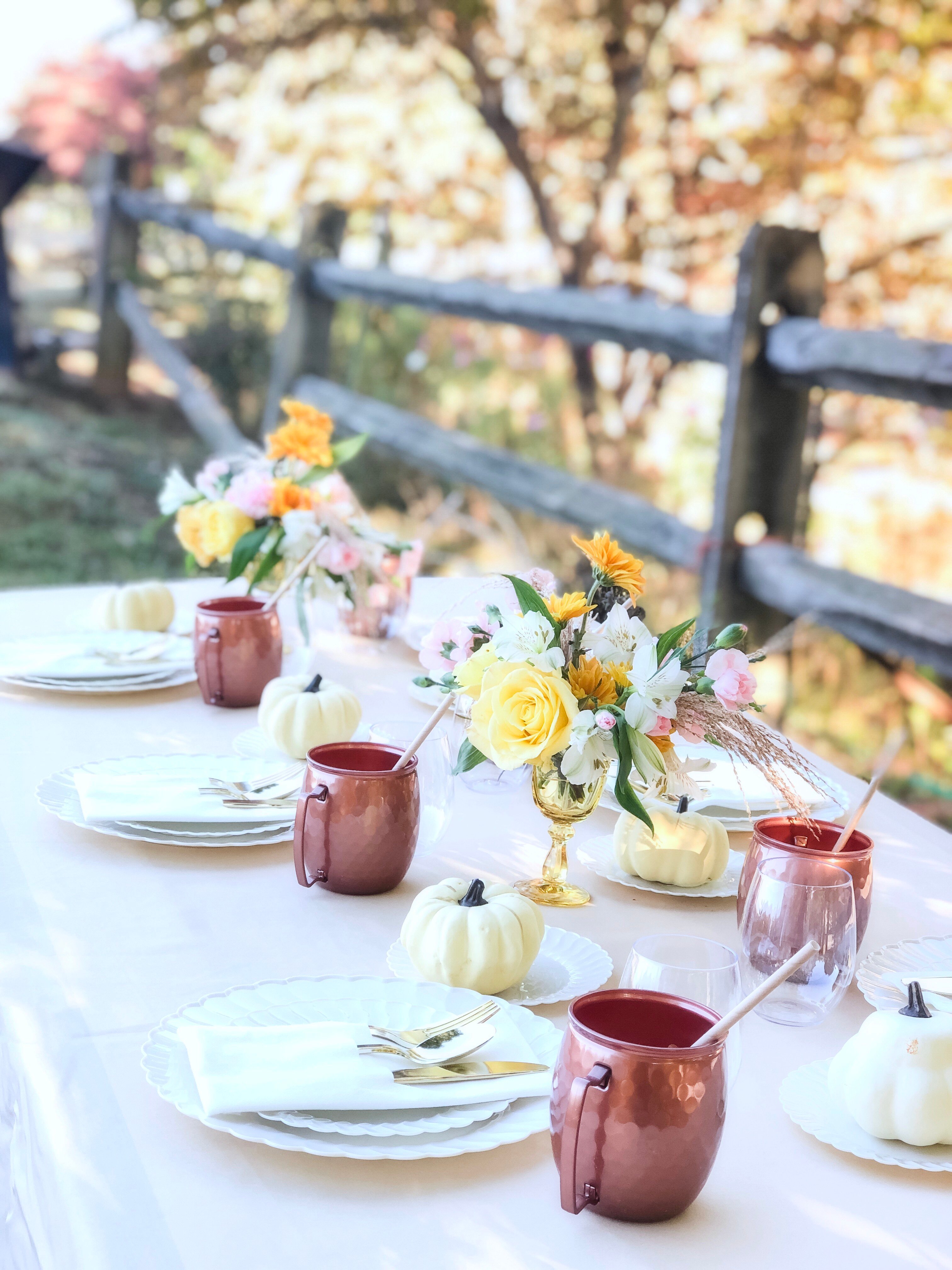 I started by choosing the perfect place to set the tone for this fall party. I picked a place in the countryside where the guests will be surrounded by marigold and terracotta colored leaves. I also incorporated these familiar colors along with some pink for a play on color in the decor.
I chose a champagne tablecloth to compliment the centerpieces and tableware. For the centerpieces I used yellow, orange, white and pink flowers to keep with the color palette. Dried grass always makes me think of fall so I added a few pieces for some texture.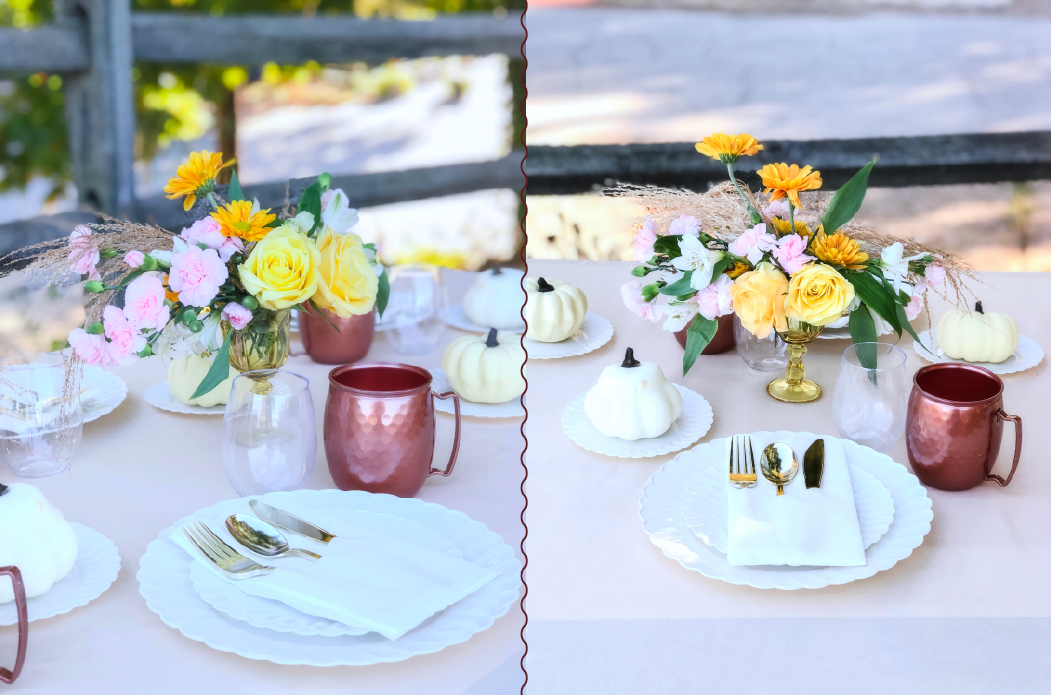 Then, I placed the 10.5" Flairware dinner plate directly on the tablecloth and layered on the 7.5" Flairware salad plate. I also used the 6" Flairware dessert plate to the left side for some bread. For the utensils, I chose the 3 piece pocket napkin set in gold which comes assembled already. I love how elegant they look and that I can simply place them on top of the salad plate.
For the beverages, I used the stemless mini goblets in clear which is great for serving water. Since it's fall, Moscow mules are perfect for serving spiced apple cider. The cups are not only functional but the copper look and style of them really make this a fall table. I also chose kraft paper straws for their earthy color and love that they are biodegradable.
I finished the table by adding a few small cream colored pumpkins to bring the harvest into the table. This simple tablescape is so easy and effortless to put together. All that is left is for family and friends to gather around, enjoy the harvest and give thanks.
Fall is an enchanting time of year as the leaves transition into different colors and a time when we celebrate our blessings. Hosting a party this season can be stress-free when you use elegant partyware from Fineline Settings. Set up and clean up is a breeze with this simple solution so you can get back to giving thanks and enjoying company. Honestly, the longest part of setting this table was putting those floral arrangements together.