Earth Day 2020 Tablescape🌎
Earth Day 2020 Tablescape
This year marks the 50th Anniversary of Earth Day and to celebrate, I've created a tablescape featuring biodegradable products from the Conserveware line! I love that Fineline settings has an environmentally friendly alternative to help us gather in style and be kind to the planet. For this tablescape, I wanted to use the beauty found in nature to highlight the uniqueness of these products.
The Conserveware line comes in so many options and categories that you can literally set an entire table. The plates are available in different sizes and can be used as serving platters or plates for guests. You can really get creative here with all that is available.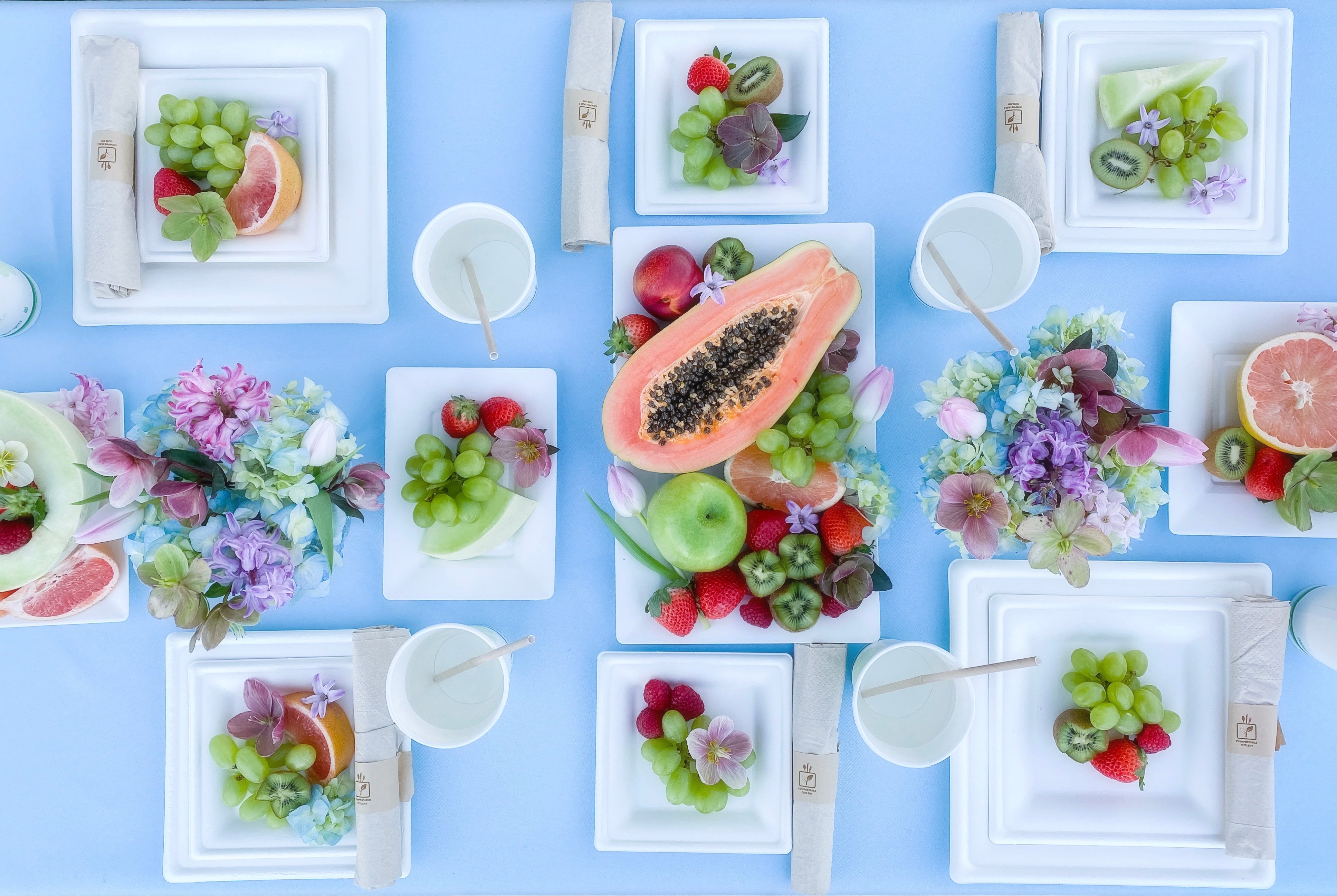 There is so much natural beauty and vibrant colors that the world is a work of art. I used a variety of rectangular and square plates to create an art gallery design for the table setting. Can you tell I've been inspired? I also used a variety of fresh fruits and real flowers to bring in the beauty of nature and to add color.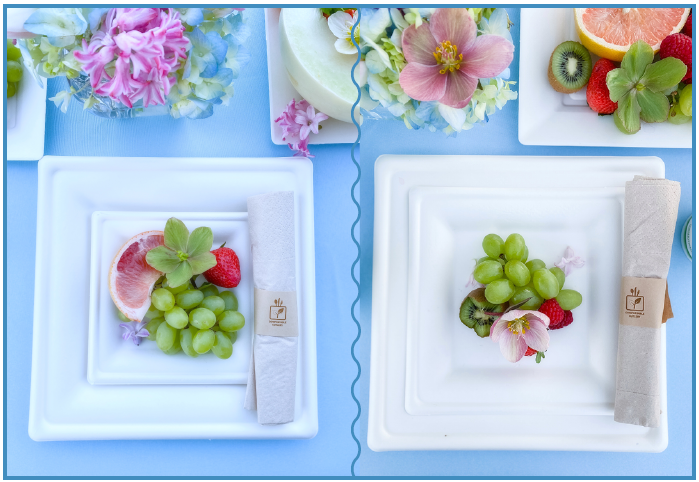 The plates can be layered to create different looks. The one on the left has a smaller square dessert plate on top of a dinner plate and the one on the right uses a larger appetizer plate. The CPLA cutlery is biodegradable and is available in a convenient napkin roll. It comes with a spoon, fork and knife in either black or white.
These cups are meant for hot beverages and have biodegradable lids but they will work for cold beverages as well. The kraft paper straws are also functional and environmentally friendly. I like that they have a natural tan color to coordinate with the tan napkin rolls.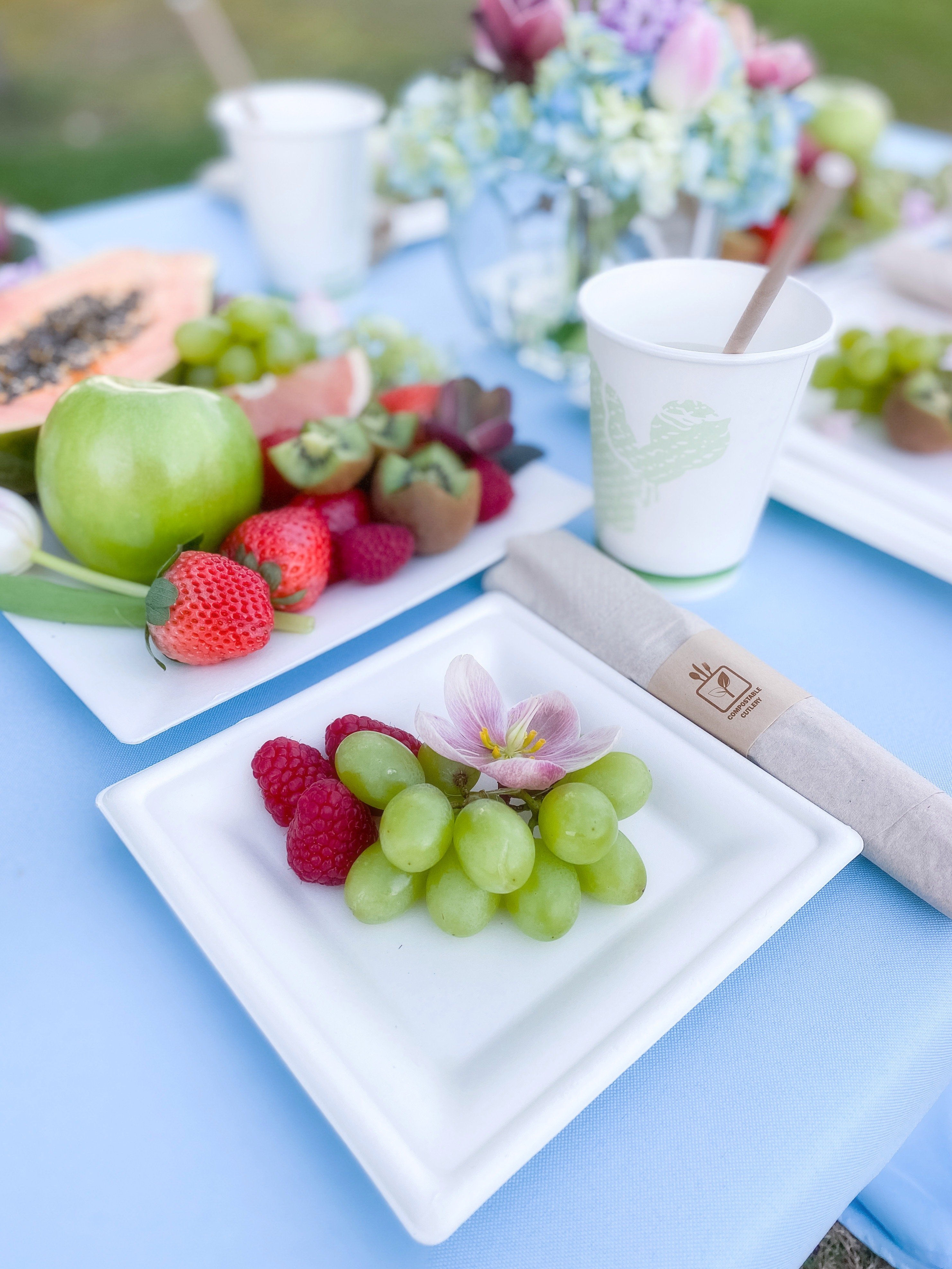 Once the table is set, the different colors and textures of the food, flowers and plates, really create an exciting and vibrant atmosphere. I was feeling extra festive and used loose flowers as natural confetti around the plates. I'm about the details and had to add this for a finishing touch. Ha!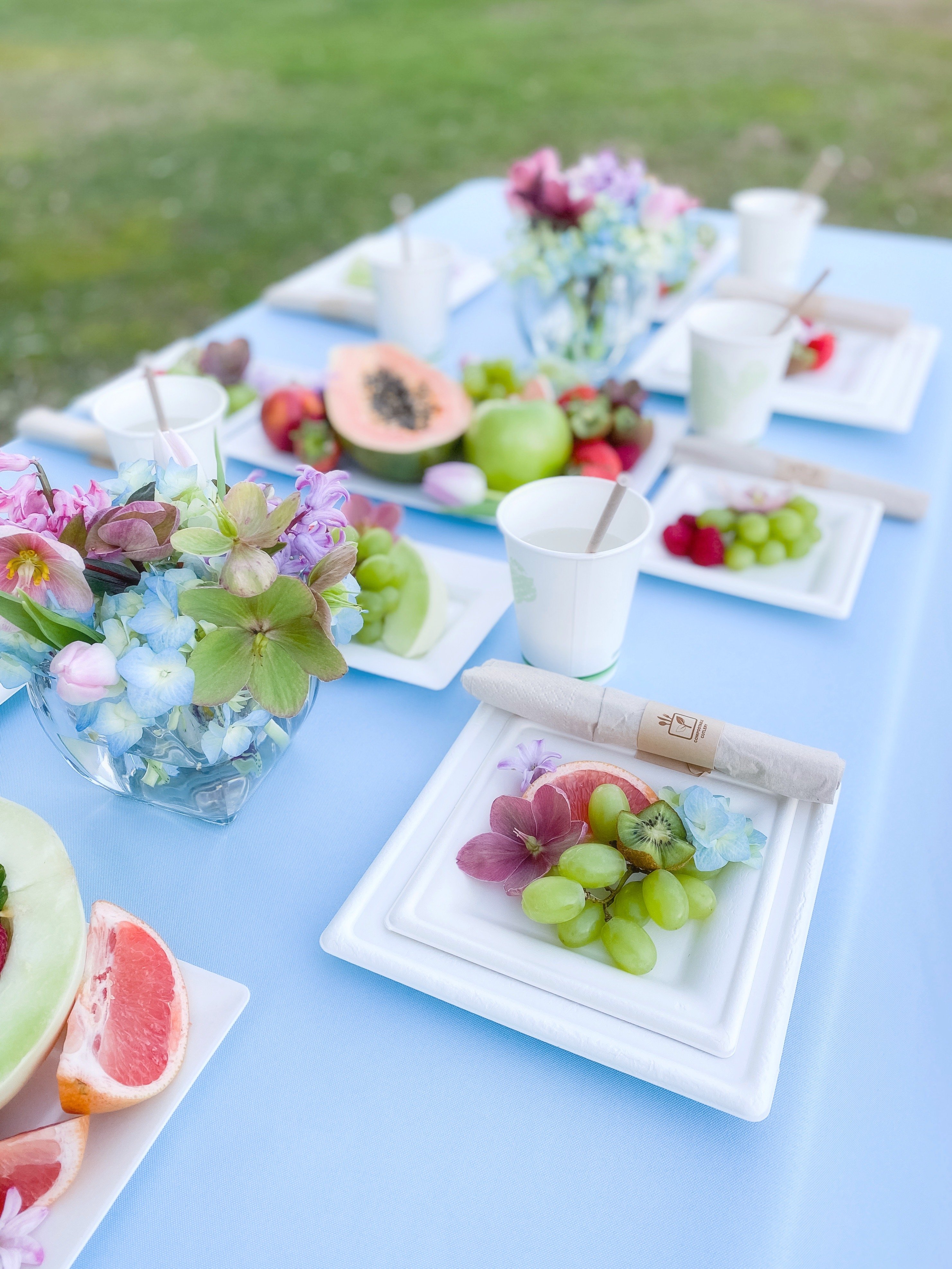 The best place to set an Earth Day tablescape is outdoor to really enjoy the beauty of nature. If you happen to have a bamboo grove and knobby tree, they will make a stunning backdrop. Earth Day is an important holiday and reminds us to take care of the world we live in. Making small changes like choosing these biodegradable Conserveware plates, cups, and cutlery can reduce pollution and make a difference towards preserving the earth. Let's work together in this challenge to take care of the earth. It's our responsibility to let future generations breathe the crisp wind rustling through the bamboo leaves and see the sun setting as they sip from their biodegradable cups.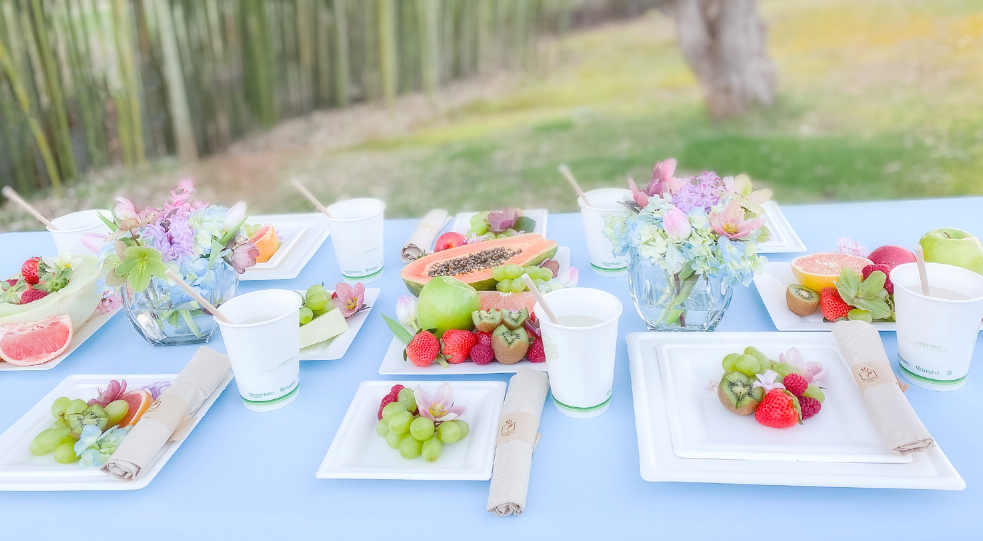 Conserveware Products Used:
CPLA Cutlery Napkin Roll
13"x8" Rectangular Plates
12"x7" Rectangular Plates
6", 8", and 10.25" Square Plates
12 oz hot cups
Paper Straws